Open workshop
Assembled by Az W
Handcraft and exchange with the Az W team
Wed 28.06.2017, 17:00-19:00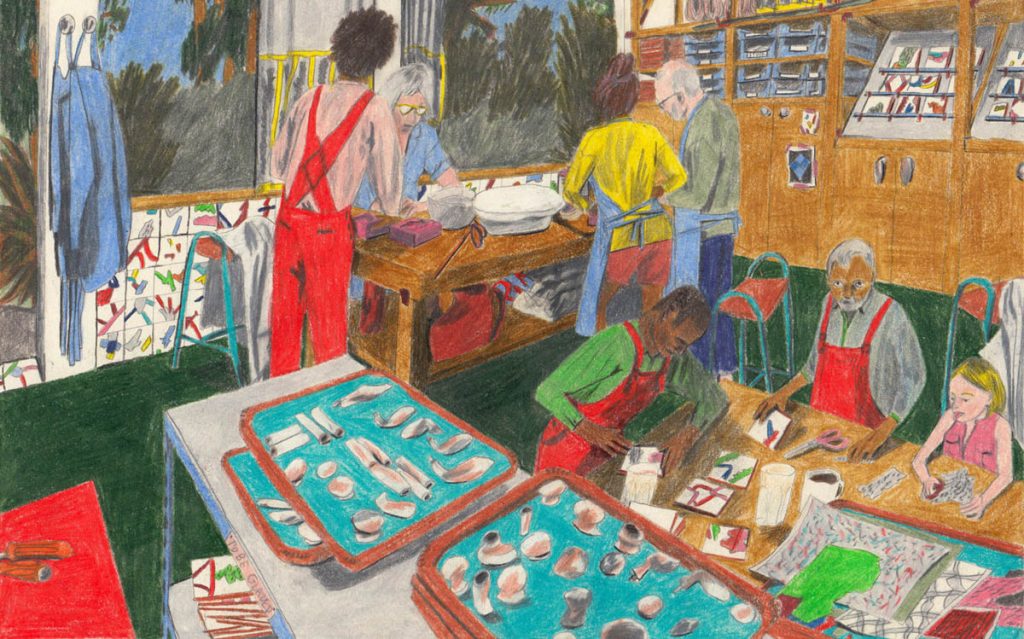 Following in the tracks of Assemble the Az W team undertakes an attempt at handcraft. People who want to join in are most welcome!
"We believe that an understanding of how things are made and how materials come together leads to an intensive examination of the problems and possibilities of the real world", say the members of Assemble Studio from London.
Motivated by this conviction the team of the Az W try to make things by hand. In the pavilion in the Az W courtyard, built by Assemble together with the students, people work with their hands, make models, and fire pieces in kilns. Every Wednesday you can find two representatives of the Az W in action. Join in or come to swap ideas about the exhibition!