Excursion
Living Between Riverside Woodland and the Subway
Booked up!
Fri 10.09.2021, 15:00-18:00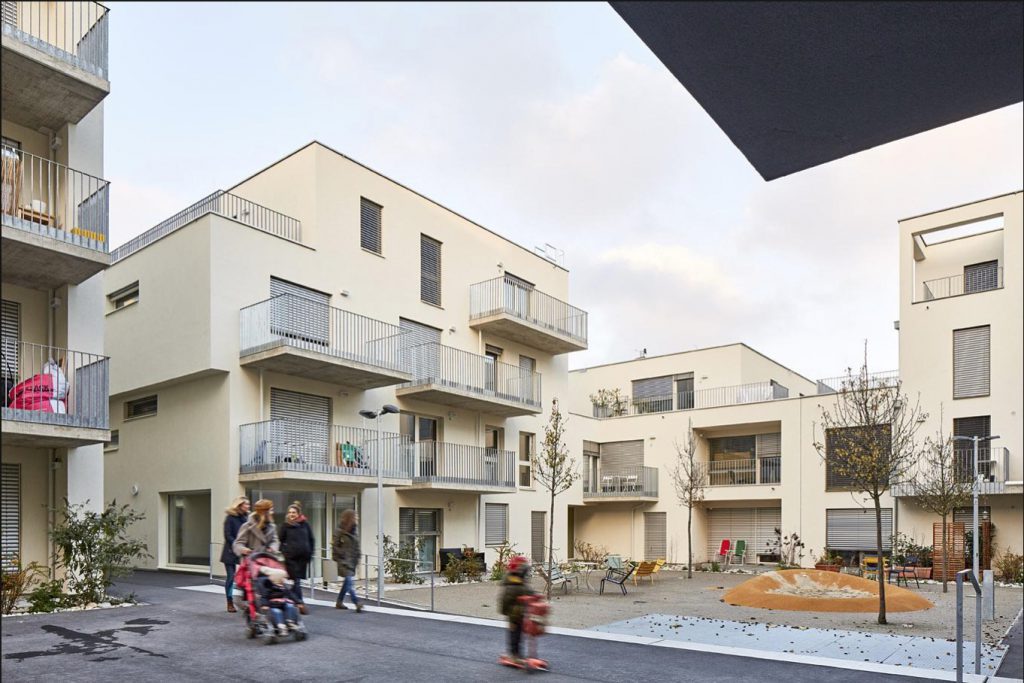 If an understanding is reached with the neighbours and across (property) boundaries, self-referential residential solitaires can be transformed into an urban neighbourhood with high-quality open space. Two different approaches to this are shown by the MGG22 residential complex and the Generationen Wohnen am Mühlgrund, which was first occupied ten years ago.
One of the owners initiated the MGG22 development, which spans several properties, creating a network of courtyards and staggered paths that benefit seven moderately tall apartment blocks. On the adjacent urban green space, the project developers have initiated a community garden. For the first time in subsidised Viennese housing, heating and cooling is provided by active structural components, with the heat pumps coupled to soil sensors and powered by surplus wind energy.
Ten years after its completion, the high quality of the urban concept and the individual solutions is clearly emerging in the neighbouring intergenerational Generationen Wohnen am Mühlgrund housing development.
With: ARTEC Architekten; Hermann Czech; Anna Detzlhofer, DnD Landschaftsplanung; Adolf Krischanitz, architect; Werner Neuwirth, architect; Johann Gruber, Director of Genossenschaft Neues Leben; Norbert Mayr, urban researcher, initiator MGG22; Isolde Rajek, rajek barosch landschaftsarchitektur; Sophie & Peter Thalbauer Architektur; Thaler Thaler Architekten
Moderated by Maria Welzig, Az W