Exhibition
walk me
The Art Mile Along the Wienzeile
Thu 15.04.2004 – Mon 10.05.2004
daily 10am-7pm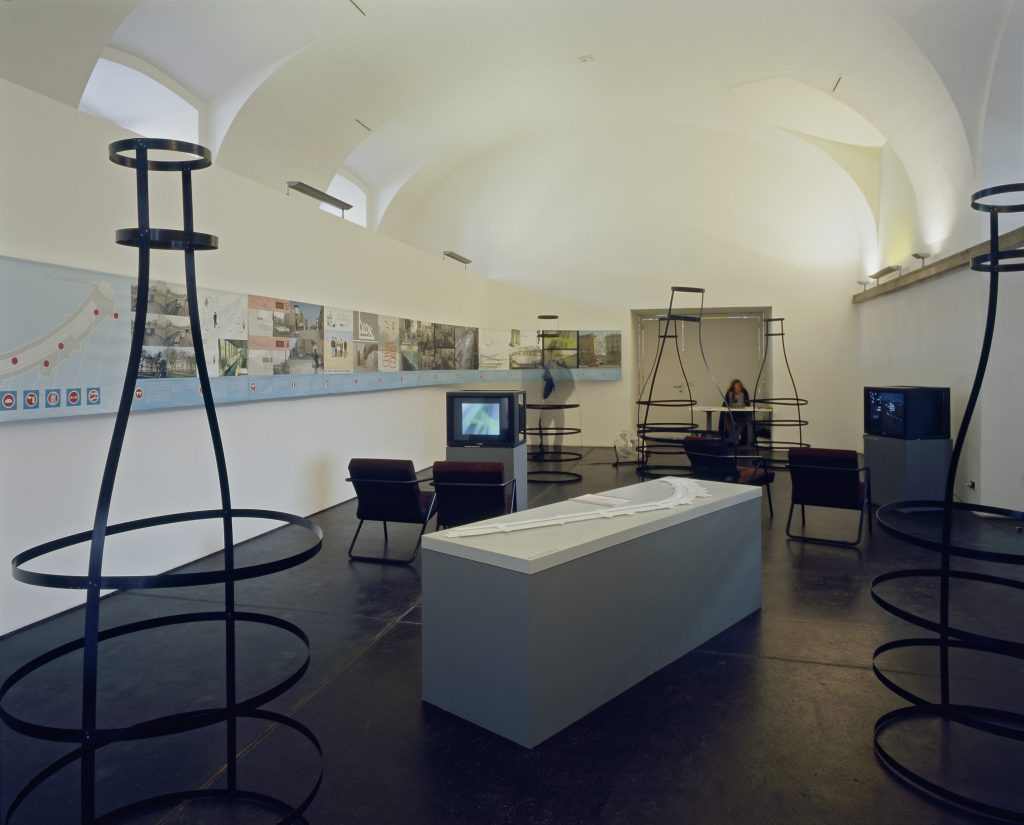 A new foot and cycle path was completed along the Wienfluss in 2002/03 on an initiative taken by the 5th municipal district, Vienna-Margareten. The project walk me was initiated as part of the concept for improving newly developed urban space. It comprises the establishment of a temporary 'art mile' between the Pilgramgasse and Margaretengürtel stations on the U4 consisting of nine stations of contemporary art.
The following artists were invited to work on concepts based on the urban sitation and specific small topographical variations:
Anna Jermolaewa (A)
Michael Kienzer (A)
Peter Kogler (A)
Thomas Locher/Rolf Walz (G)
Ken Lum (CAN)
Marcin Maciejowski (PL)
Michelangelo Pistoletto (I)
Karl-Heinz Ströhle (A)
StudentInnen der Klasse Erwin Wurm, Universität für angewandte Kunst (A)
The designs are now being presented together at the Architekturzentrum Wien, and are scheduled for realisation.
Panel discussion followed by the opening of the exhibition:
Kurt Ph. Wimmer, Bezirksvorsteher Margareten
Edelbert Köb, MUMOK
Rolf Walz/Thomas Locher, Artist
Anna Jermaolaewa, Artist
Moderated by: Dietmar Steiner, Director Architekturzentrum Wien
The exhibition of the project walk me – The Art Mile along the Wienzeile is a cooperation between the and the Az W, with the support of the Wissenschaftszentrum Wien and the City of Vienna.
Curator: Edelbert Köb, Director of MUMOK. Development and realisation: Werkstatt Kollerschlag
Exhibition design: The class of Erwin Wurm, Universität für angewandte Kunst, Vienna