Excursion
Vorarlberg –
An inter­genera­tional Dialogue
Thu 03.09.2020 – Sun 06.09.2020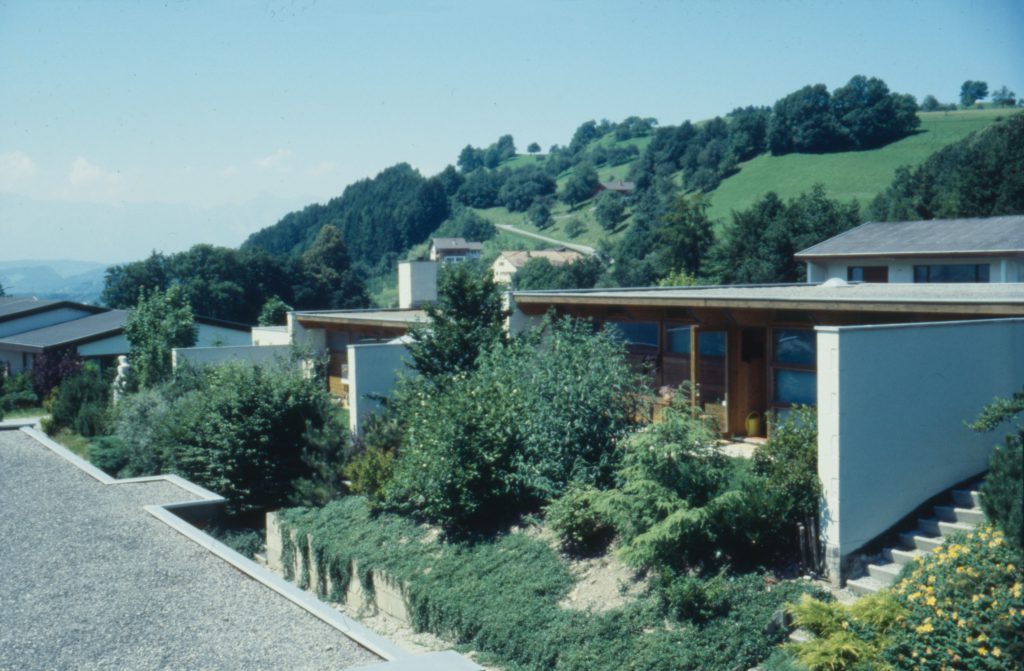 A four day excursion takes us to the buildings from the Az W's exhibition of the same title, bringing us into a dialogue in situ with the planners from the different generations. The projects range from the beginnings of the Vorarlberg architecture phenomenon in the 1960s to the culture of building before the Arlberg in the 21st century.
The Vorarlberger Baukünstler of the 1960s, with their strong social demands, their innovative school buildings and their dense housing concepts as an alternative to the land-intensive single-family house, laid the foundation for an architectural highpoint in the westernmost province of Austria that continues to this day. How have conditions changed for the emerging generation of architects? What can they build on?
The excursion leads through the Bregenzerwald, the Rhine Valley and the Oberland, showing buildings by the young and the old in their urban, scenic and social contexts. From Hans Purin's Halde housing estate in Bludenz (1965-1967) via the school centre by the C4 cooperative in Nüziders (1959-1963) with its recent extension by Fink Thurnher Architekten, to the Kennelbach children's home completed by Matthias Hein in 2019. We also adhere to the motto of the exhibition in the choice of hotel: The Hotel Krone in Hittisau/Bregenzerwald can not only look back over 170 years of history but is itself an example of an intergenerational architectural dialogue — with planning by Leopold Kaufmann from the 1970s and the conversion by bernardo bader architekten in 2007.
With:
Bernardo Bader, Matthias Bär, Gottfried Brändle (Mayor Altach) Andreas Cukrowicz, Ursula Ender, Reinhard und Ruth Gassner, Peter Halder (Mayor of Kennelbach), Arnold Hirschbühl (former-mayor Krumbach), Sonja Pisarik (Az W), Clemens Quirin (vai), Martin Rauch, Bernd Riegger, Brigitte Rodriguez Lopez (director of the Kennelbach children's home), Bruno Spagolla, Markus Thurnher, Gunter Wratzfeld
Moderated by:
Maria Welzig, Az W