Architektur.Film.Sommer 2018
Adap­ted Life­styles
Cinema evenings in the Az W courtyard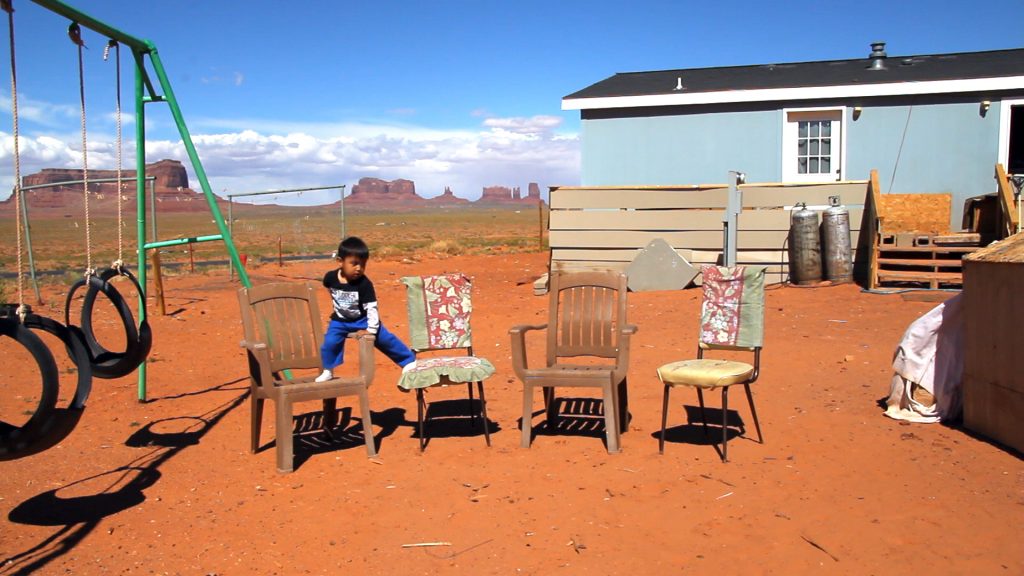 Let's adapt to suit our home! In this case, doing so is not a mistake but a challenge. It is the challenge faced by home-owners travelling through the USA in the award winning road movie Chasing Houses, as well as by architects Lacatan & Vassal and Druot in the redesign of the Tour Bois-le-Prêtre.
Slightly Modified Housing, FR 2013, 77:00 mins, OV with subtitles, R: Guillaume Meigneux
The Tour Bois-le-Prêtre used to be unflatteringly dubbed 'Alcatraz' and was scheduled for demolition. Together with architects Lacatan & Vassal and Druot, the City decided to renovate the social housing block, however without the occupants' having to move out for long. The film emphasises the role of social interaction in architecture.
Paper Movements 2, AT 2013, 1:41 mins., without speech, Dir: Eginhartz Kanter
Untitled — Filmed with Fujifilm X-E1 16.3MP Compact System Digital Camera with 18-55mm Lens, SanDisk Extreme Pro SDXC 64GB Class 10 SD Card. Mounted on Manfrotto 496RC2 Ball Head with Manfrotto MKBFRA4-BH BeFree Tripod, CHI/DE 2015, 10:08 mins., without speech, Dir: Daniel Stubenvoll
Chasing Houses, D/USA 2017, 60:00 mins., OmU, Dir: Justin Time
Mobile homes, prefabricated houses produced in series, on their way along the highways of the USA. The vastness of the West, and encounters with the people who are living in, transporting or selling their homes. A complex image of different ways of life, mobility and home. What is freedom for some is pure necessity for others.