Exhibition
Vienna's unknown Jewel
A Photographic Journey through the 1970s
Thu 10.11.2016 – Mon 09.01.2017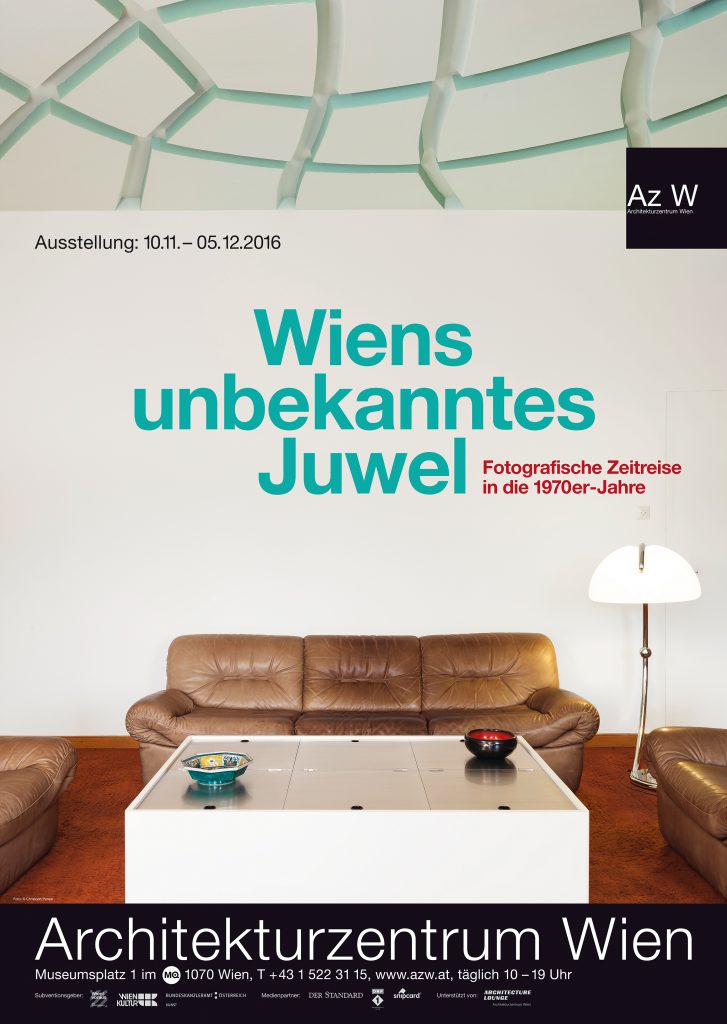 Altered Opening Hours:
The exhibition remains closed due to the 20th Vienna Architecture Congress on following dates: Thu 17.11. and Fri 18.11., limited access Sat 19.11. and Sun 20.11.
An exhibition to accompany the festival Eyes on – Monat der Fotografie Wien
Welcome adress: Sonja Pisarik Az WGuests: Wojciech Czaja, Architecture journalist / Marina Klobucar, Clients daughter
If James Bond had come to Vienna on a Top Secret mission in the 1970s he would probably have chosen to stay in the Wohnung Klobucar apartment, Vienna residence of the Croatian opera conductor Berislav Klobucar (1924-2014). While working in Buenos Aires Klobucar had met a group of creative Austrians living in exile, among whom were the architect brothers Walter and Adolf Loos. Enthusiastic about the home interiors by the younger Hermann, the conductor commissioned him with the interior design of his apartment in Vienna.
Unnoticed by the public, one of the most elegant and original home interiors in Vienna was completed at the start of the 1970s — still hardly known even among specialists in the field today. This jewel is singularly well conserved in its original state, no layers of time are legible despite the long timespan of over 40 years. This "sensationally cosmopolitan" interior covering 200 sqare metres was a unique achievement in drab postwar Vienna back in the 1970s.
Photographs of Wohnung Klobucar by Christoph Panzer