Event
Open Door at the Az W
Free admission all day
Thu 26.10.2023, 10:00-19:00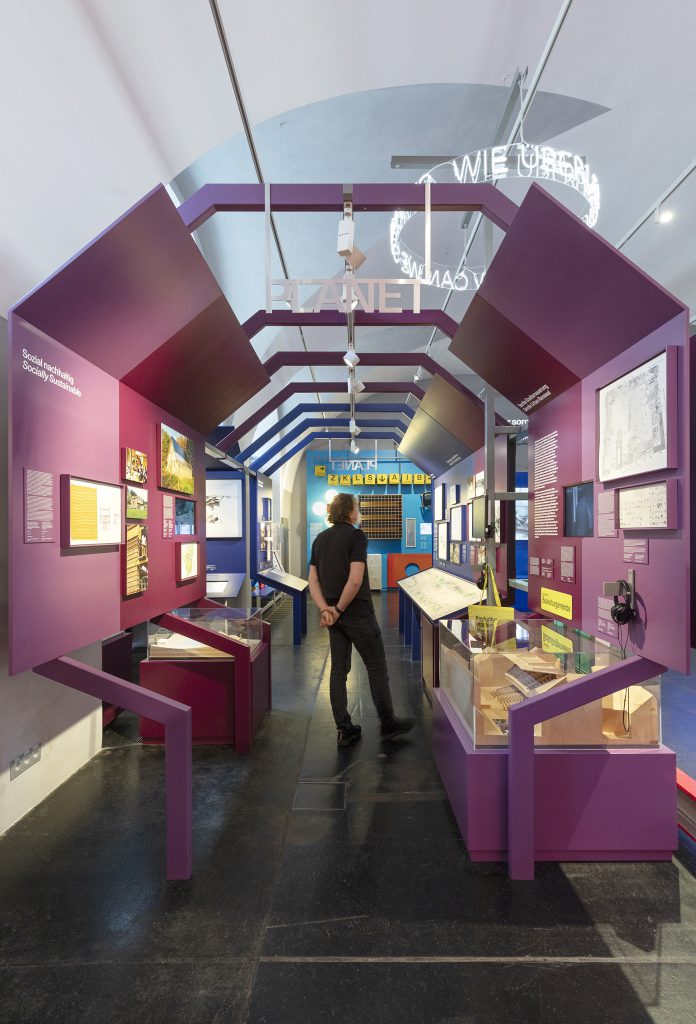 As guests of the Architekturzentrum Wien Architecture Lounge, on 26 October admission is free for everybody interested in architecture. The exhibitions are open for you from 10:00–19:00 and a varied programme awaits.
15:00–17:00
The Urban Workshop children's workshop
Here you can rework and modify existing architecture models. We then create our own city comprising the reworked models and create a brand new urban landscape. You decide how dense and how high the city becomes and where the green spaces should be.
15:00
Combined guided tour: We start in the permanent collection 'Hot Questions — Cold Storage' and then move on to the special exhibition 'Back and Forth Cost Estimates, Breastfeeding and Turnaround Strategies'.
16:00
Guided tour of the exhibition 'Hollein Calling. Architectural Dialogues'