Symposium
SYNWORLD – playwork:hyperspace – The Symposium
Sat 29.05.1999, 14:00-19:00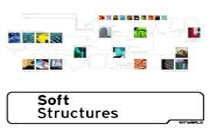 Moderation:
* Faith Wilding
(Artist and Theorist, Studio for Creative Inquiry, Carnegie Mellon University)
14:00
Opening
14:00-14:45
* John Casti
(System theorist and simulation expert, Research Fellow Santa Fe Institute, USA)
WOULD-BE WORLDS: The Science and the Surprise of Artificial Worlds
14:45-15:30
* Machiko Kusahara
(Associate Professor, Graduate School of Science and Technology Kobe University, Curator)
Japanese Visual Culture – The NON-perspective as Symbolic Form
15:30-16:15
* Toshiya Ueno
(Soziologist, University Tokyo, JP)
Techno-Orientalism and Media Tribalism
16:15-16:30
Break
16:30-17:15
* Lars Spuybroek / NOX
(Architect, Founding member of NOX, NL)
Matter of the diagram – From the interior of the computer to the interior of the body.
17:15-18:00
* Karl S. Chu
(Architect, Professor at Southern California Institute of Architecture, Los Angeles, USA)
Architecture of the Turing Dimension
18:00-18:30
Break
18:30-19:15
* Rudy Rucker
(Science-Fiction Cult-Author, Hyperspace-Mathematican, Artificial Life expert, Professor Department of Mathematics and Computer Science, San José State University, USA)
Science = Fiction? Hyperspace and Artificial Life.
19:15-20:00
Discussion