Lecture
Structure, Space and Skin – The Recent Work of Nicholas Grimshaw and Partners
Lecture by Nicholas Grimshaw
Fri 12.10.2001, 19:00-21:00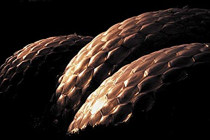 Following the previous open competitions, first prize of which was for an urban development project in Vienna, the Third Otto Wagner Urban Development Prize has taken as its focus, planning aimed at improving and rethinking traffic flow and infrastructure.
The British architect Nicholas Grimshaw, who has made an excellent name for himself in international architecture circles with numerous infrastructure-orientated projects (Manchester Airport/Heathrow, London/The Waterloo International Terminal, London etc.), has been successfully enlisted to chair the jury for the 3rd Otto Wagner Urban Development Prize. Design diversity and advanced concepts, technologically complex details and intelligent solutions on a large scale are the characteristic traits of Grimshaw & Partners' architecture.
Following the meeting of the jury on 12th October 2001, Nicholas Grimshaw is to hold a lecture on his experiences in the field of urban development and his understanding of the significance of architecture for the infrastructure in urban space, including some examples of his work. The lecture is to be held in the main banking hall of the Postsparkasse building (P.S.K., Otto Wagner's Postal Savings Bank).
Words of greeting:
Stephan Koren, managing director of the P.S.K., Austrian Postsparkasse
Introduction:
Dietmar M. Steiner, Direktor des Architekturzentrum Wien
Tickets: EUR 7.30 (ATS 100.00) / EUR 3.65 (ATS 50.00)
Reservation and Information:
Architekturzentrum Wien:
Brigitte Redl – Manhartsberger
T:++43-1-522 31 15 DW 12
ottowagnerpreis@azw.at
http://ottowagnerpreis.azw.at
Prize-giving ceremony and opening of the exhibition presenting the winning projects:
Tuesday, November 6th, 2001 at 7:00 pm in the main hall of the Postal Savings Bank, 2 Georg Cochplatz, 1010 Vienna