Excursion
City Meets Village
Az W on Site
Booked up!
Fri 29.03.2019, 16:00-18:00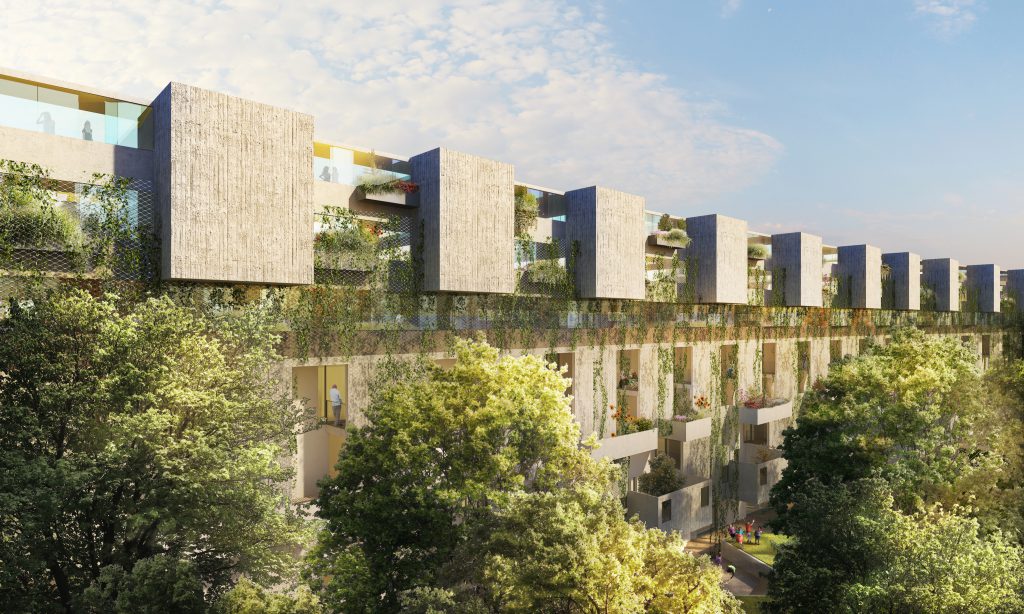 The brand 'Florasdorf — Stadt trifft Dorf ' (City meets Village) describes the ideal of village life in the middle of the city. Despite the location on the A22, StudioVlay-Streeruwitz and Freimüller-Söllinger Architektur took on the challenge of realising this vision.
With freestanding apartment buildings and a well conceived elongated block that screens the exposed site from noise, the planners have created a green-oriented, protected inner space. A careful analysis of the local conditions allowed the acoustic shadow of a strip of green and the view over the treetops to be incorporated into the design. A large "garden shelf" serves not only as an effective noise filter, but also as another social green space in the new "village" at Anger.
Otto Häuselmayer is responsible for the urban planning study on which the development plan is based.
The project is shortlisted for the Mies van der Rohe Award 2019.
With: Regina Freimüller-Söllinger, Otto Häuselmayer, Lina Streeruwitz und Bernd Vlay, architects
Concept: Anneke Essl, Az W