Panel discussion
SP.A.S.S. –
An Evening with Günther Feuerstein
Happening
Booked up!
Wed 21.10.2020, 19:00-21:00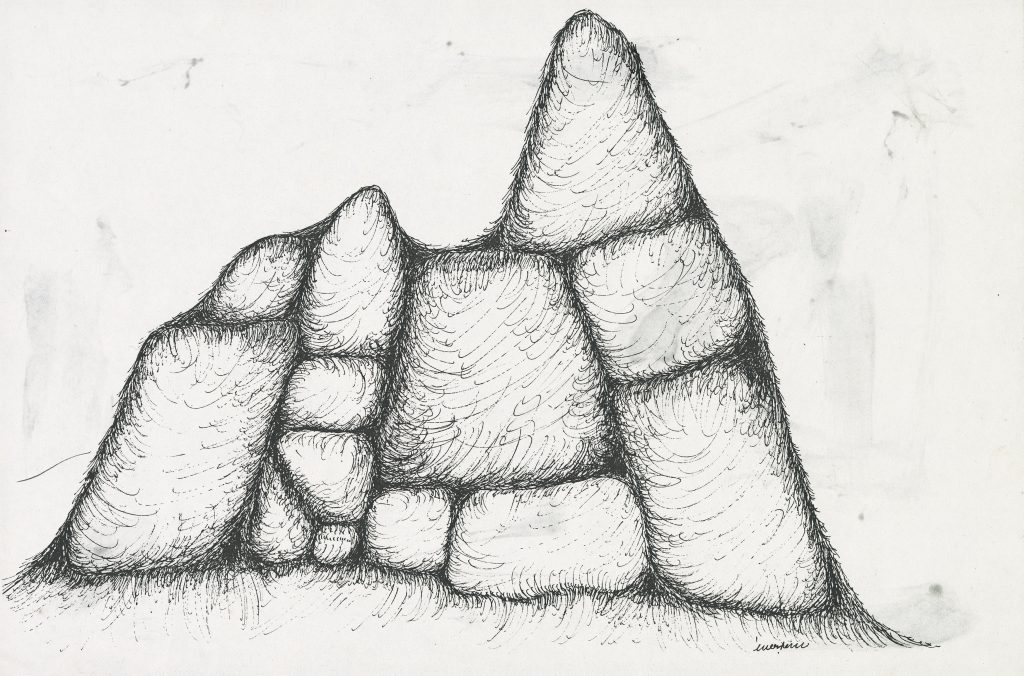 Günther Feuerstein shook the architecture sector in Austria awake after 1945. At last and only recently, the architect and architecture theorist is represented in the Architekturzentrum Wien Collection. He has just turned 95. Cause for celebration!
His texts on incidental, integrative, androgynous and visionary architecture have found their way into architectural theory. His Club Seminars at the Vienna University of Technology became the nucleus of the young avant-garde. Feuerstein still has a dialogue with them today. But don't be too nostalgic! The Spiel-Aktionen und Sozial-Service (SP.A.SS) association, co-initiated by him, inspires this evening. In an interactive Book Roulette with the audience, Feuerstein presents his latest publication: Zeitzeuge Günther Feuerstein. 100 Jahre Moderne Architektur. 100 Menschen. 100 Bauten. A selection of his graphic oeuvre is also on display for the first time, at the Az W. An evening with a future!
Happening:
Book Roulette, pop-up exhibition
Panel discussion:
Günther Feuerstein with Laurids Ortner, Wolf D. Prix and Isabella Marboe
Moderated by
Angelika Fitz, Director of the Az W
The event will also be broadcast live. Please click here.