Excursion
Solidarity-Based Architecture
To accompany the exhibition 'Critical Care'
Booked up
Fri 30.08.2019, 16:00-18:00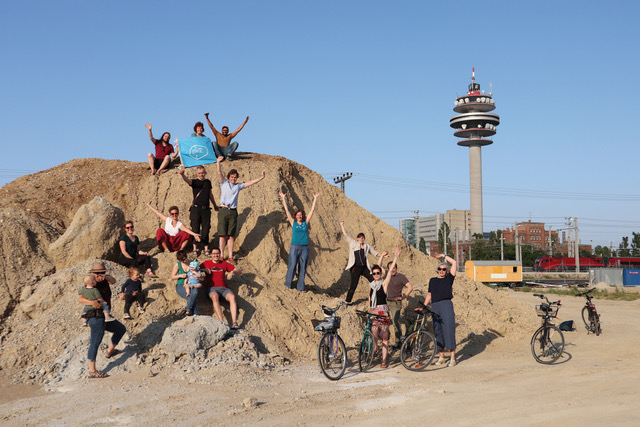 To accompany the exhibition 'Critical Care', we pay a visit to two projects in the Sonnwend area of Vienna, where a new economic, ecological and social cooperation is becoming a reality.
What can a non-profit land policy achieve? Solidarity-based housing and financing models, but also environmentally friendly construction methods and mobility concepts are discussed on an inspection of the construction site for the the Bikes and Rails housing project, encompassing 18 apartments, commercial areas and communal spaces.
Afterwards, we move on to the Stadtelefanten — a new neighbourhood centre in the Sonnwend area. The architectural office Franz&Sue became their own client and developed a place of thought and for networking where cooperation is held in esteem. At the beginning of the year, project partners moved into the architectural cluster that included the Architekturstiftung Österreich and architektur in progress. After a tour of the premises, we conclude the afternoon with a round of talks in the in-house canteen.
With: Participants in the Bikes and Rails housing project (Elke Rauth and the architect Georg Reinberg) and Robert Diem (architectural office Franz&Sue)
Moderated by the Az W