Excursion
Around Modenapark, 1030 Vienna
Housing Developments, 1920 – 2020
cancelled
Fri 12.03.2021, A new date will be announced as soon as possible!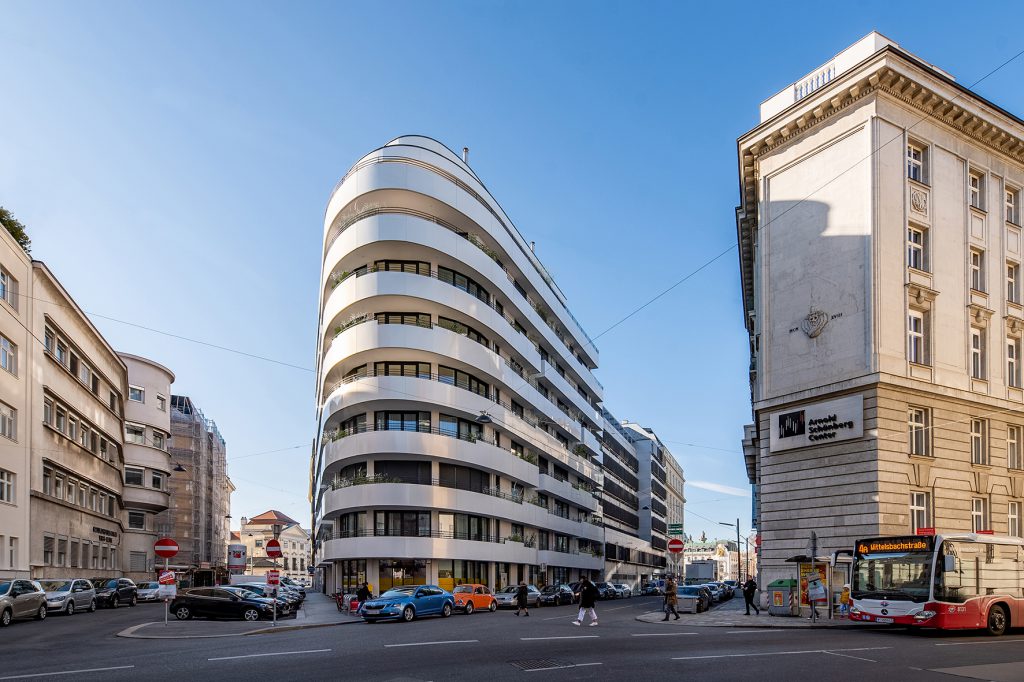 A special chapter in the history of Viennese housing developments in the 20th century can be seen in the attractive area around Modenapark in the 3rd District. BWM Architekten have just completed the most recent update to this chapter.
Since the financial crisis of 2008 the proportion of private housing development in Vienna has risen steeply — in part, with dubious results. Different approaches can be explored using examples from the interwar years at Modenapark as well as the buildings completed by BWM Architekten and F+P Architekten, which are excellent positioned by the park.
Development began in 1926 in the gardens of Palais' Modena, which was demolished in 1916, with one of the few non-municipal housing ensembles of the interwar period. The buildings by Siegfried Drach and Rudolf Frass are impressive in their quality, also providing an interesting comparison to the housing estates of Red Vienna. The late 1950s high-rise residential building at the park by Carl Appel maintains the same high quality of architecture.
In nearby Traungasse, BWM Architekten continued to use the concrete structure of a former Harry Glück office building from the 1960s for a residential building, adopting a different approach to the issue of sustainability.
With: Erich Bernard and Markus Kaplan, BWM Architekten; Barbara Feller, contemporary historian
Moderated by Maria Welzig, Az W