Excursion
Roland Rainer Con­densed
Az W on Site - supporting programme for the exhibition 'Roland Rainer. (Un)Disputed. New Findings on the Work (1936–1963)'
Booked up!
Fri 09.11.2018, 13:00-17:30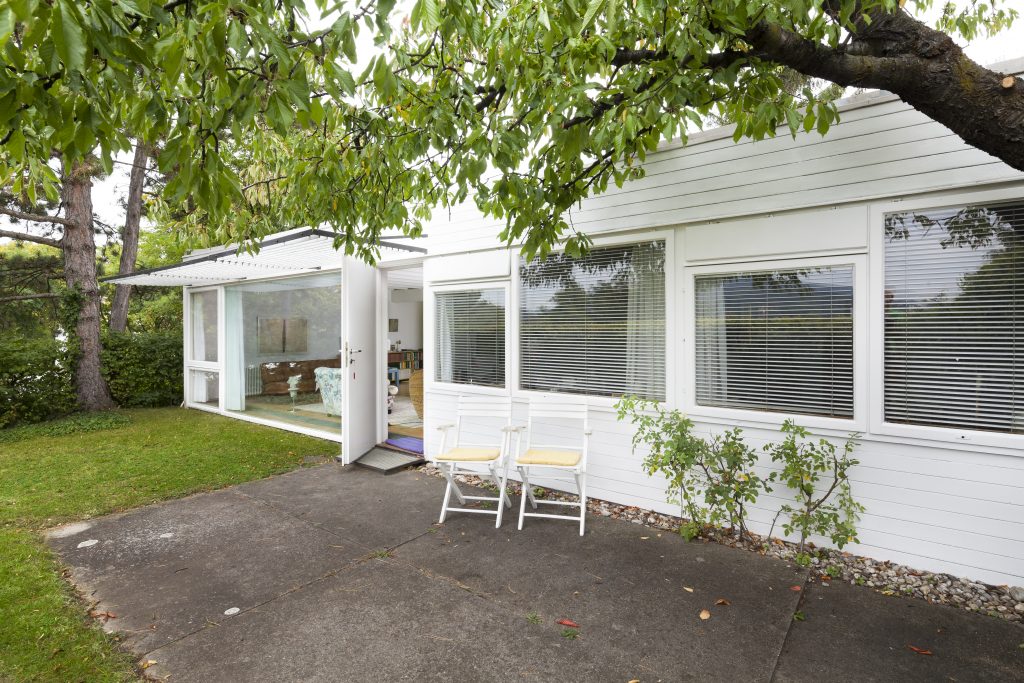 A bus tour accompanies the exhibition and conference on the work of Roland Rainer, featuring exceptional Viennese examples of buildings by this influential architect.
Beginning with the completion of the Veitingergasse prefabricated housing estate, completed as a contribution to the quickly built, low-cost housing of the postwar years, we then visit the House With One Wall, built in the Werkbundsiedlung in place of a house by Hugo Häring destroyed in the war. The tour leads on to the Mauerbergsiedlung estate, which exemplifies Rainer's ideas of ground level, high-density and bioclimatic housing. Finally, a tour through the complex large-scale ORF Centre construction project demonstrates that, above all, architecture has to serve its users.
Tour guides: Monika Platzer, Ingrid Holzschuh, curators, and Jürgen Radatz, architect and former staff-member