Conference
Planet Matters
For the VIENNA BIENNALE FOR CHANGE 2021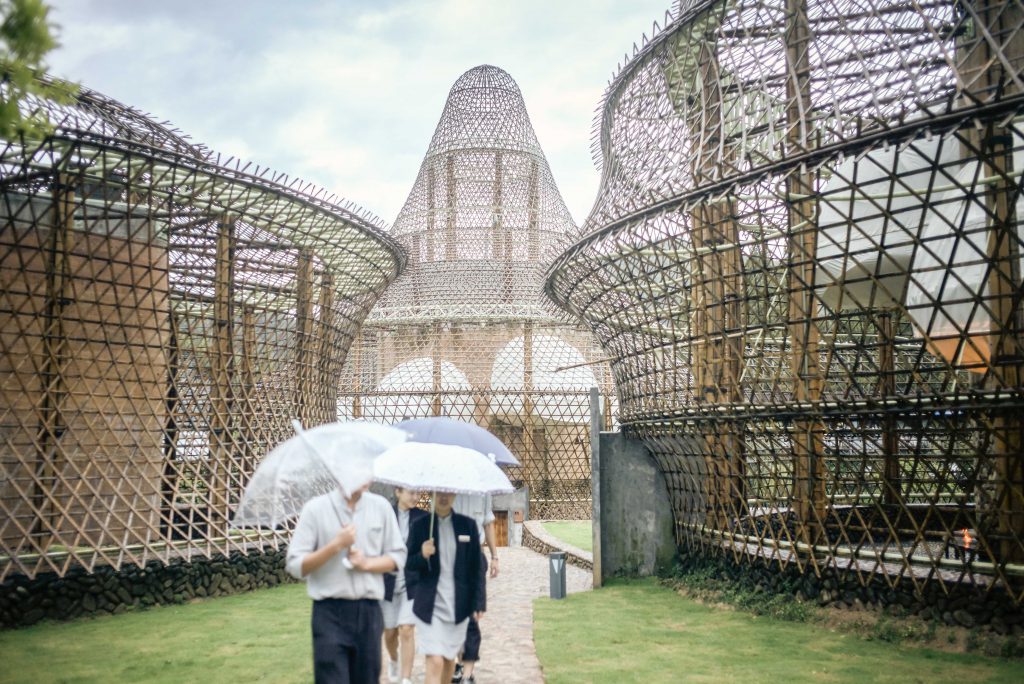 A new approach to the planet and all of its species requires the application of a broad spectrum of knowledge. Can interdisciplinary cooperations produce ground-breaking solutions in the field of climate care?
At this conference, international players from the realms of architecture, art, design, the environment and economics form four panels to discuss our collective responsibility to halt, or at least mitigate, climate change: Eat Love, Circular Society, Land Matters and Natural Technology. With keynote speeches by the internationally acclaimed architect Anna Heringer and the geographer and environmental social scientist Holly Jean Buck.
Programme
Fri 03.09.
15:00–17:30
Panel I — EAT LOVE
Hubert Klumpner & Michael Walczak, urbanthinktank_next (CH)
Armando Silva, Universidad Externado de Colombia, Bogotá (CO)
Els Verbakel, Derman Verbakel Architecture, Tel Aviv
Maciej Chmara, Chmara.Rosinke (AT/DE)
Antonio Scarponi, Conceptual Devices (CH)
Katharina Unger, Livin Farms, (AT/HK)
Momoyo Kaijima, Atelier Bow Wow (JP)
Moderated by Honey & Bunny
Click here for the live stream Panel I:
18:00
Keynote Lectures
Anna Heringer, honorary professor of the UNESCO Chair of 'Earthen Architecture, Building Cultures and Sustainable Development' (DE): Architecture is a Tool to Improve Lives.
Holly Jean Buck, geogengineer and environmental sustainability specialist (USA): Can We Reverse Climate Change?
Moderated by Angelika Fitz, Az W director and Christoph Thun-Hohenstein, Head of VIENNA BIENNALE FOR CHANGE
Click here for the live stream Keynote Lectures:
Sat 04.09.
11:00–13:15
Panel II — CIRCULAR SOCIETY
Mae-Ling Lokko, architectural technologist (GH/USA)
Alexandra Fruhstorfer, Designer, artist and Researcher
Harald Gründl, designer, EOOS/EOOS NEXT
Thomas Romm, architect, consultant and strategic developer, BauKarussell
Moderated by Christoph Thun-Hohenstein, Head of VIENNA BIENNALE FOR CHANGE
Click here for the live stream Panel II:
14:45–16:30
Panel III — LAND MATTERS
Elena Agudio, Artistic Co-director, SAVVY contemporary (DE)
Mathieu Asselin, photographer (FR)
Mykhailo Amosov, The Land Matrix Initiative (UA)
Panel Discussion with: Franz Sinabell, Senior Economist, Research Group "Environment, Agriculture and Energy", WIFO
Moderated by Karoline Mayer, Az W curator
Click here for the live stream Panel III:
17:00–19:00
Panel IV — NATURAL TECHNOLOGY
Kåre Aleksander Grundvåg, artist (NO)
Lukáš Likavčan, Philosopher and Researcher (CZ)
Astrida Neimanis, Canada Research Chair in Feminist Environmental Humanities, University of British Columbia, Okanagan (CA)
Moderated by Laura Amann & Aziza Harmel, curatorial assistance, Kunsthalle Wien
Click here for the live stream Panel IV:
The conference programme is compiled by the partner institutions of the VIENNA BIENNALE FOR CHANGE working together.