Day of the Open Door
OPEN HOUSE in the Az W
Mon 26.10.2015, 10:00-19:00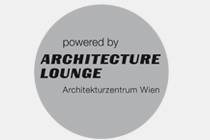 By invitation of the ARCHITECTURE LOUNGE of the Az W this year once again on the Austrian national holiday admission is free of charge all day for those with an interest in architecture!
2 – 5 pm: children's workshop
H3 – High up with Wood
Timber buildings are being widely discussed and towers, too, can be built of wood. Large numbers of Kapla blocks are available for you to try out different kinds of structures. Construction guidelines are provided by qualified architecture educationalists, however no responsibility for supervision can be taken. The event will take place whatever the weather.
2 pm: tour of the exhibition a_schau. Austrian Architecture in the 20th and 21st Century