Day of the Open Door
Open House in the Az W
Admission free all day!
Tue 01.05.2012, 10:00-19:00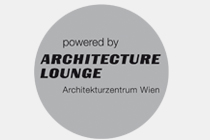 On invitation from the Architecture Lounge of Architekturzentrum Wien this year, like every year, on May 1 admission to the Az W is free for all those interested in architecture. Both exhibitions are open from10am to 7pm. A varied programme awaits you:
1pm+3pm: tour of the exhibition "Hands-On Urbanism 1850 – 2012. The Right to Green"
2pm +4pm: tour of the exhibition
"a_schau. Austrian Architecture in the 20th and 21st Centuries"
1pm–5pm: children's workshop "My Garden in the City". What kind of green areas are there in the city? Are we allowed to lay out a garden there? Together we explore the exhibition, discover projects from the Schmelz to Cuba, draw plants and together build a somewhat different kind of allotment garden settlement.
All day long: riddle rally in the "a_schau" (Neue Halle)
Admission free!