Day of the Open Door
OPEN HOUSE at the Az W on 1 May 2010
Sat 01.05.2010, 10:00-19:00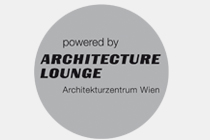 As guests of the Architekturzentrum Wien's Architecture Lounge, admission is free to the Az W on Saturday 1 May for everybody interested in architecture. So off you go, delve into the adventurous world of architecture! A varied programme provides an excellent opportunity to become more closely acquainted with the many facets of architecture and the culture of building. Both exhibitions are open for you admission free from 9am to 7pm!
2pm: guided tour of the exhibition 'a_show'3pm: guided tour of the exhibition 'x projects by arbeitsgruppe 4'
Architectural Hats
Workshop for kids ages 4 and upwards, 1pm – 5pm
Architectural hats as far as the eye can see! No limits are set on your imagination: a whole city, a house or an architectural detail — there's room for everything on our hats.