Day of the Open Door
Open House at the Az W
Fun and games for all the family
Fri 26.10.2012, 10:00-19:00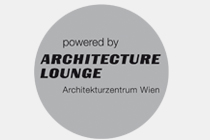 Free admission all day long!
Workshop for children from 11am to 4pm at the Az W's Podium:
LEGO Skyscraper
(in German)
Building a tower of LEGO certainly doesn't present you with any difficulties – but if it is to be especially high and nevertheless stable, or is to have an unusual form, well, then things get just a little more complicated.
Today you are invited to deal with this task.
A jury consisting of Az W staff will select 3 winners from among the LEGO architects.
As a prize each winner gets an ARCHIKIDS workshop of his/her choice.
Who can build the most exciting LEGO skyscraper?
Good luck and lots of fun!