Day of the Open Door
Open Day
Admission free all day
Wed 26.10.2016, 10:00-19:00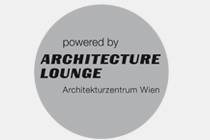 The ARCHITECTURE LOUNGE invites everybody interested in architecture to free admission at the Architekturzentrum Wien this year, again, on the Austrian National Holiday.
2 – 5pm: workshop for children: Lego City
2pm: guided tour of the permanent exhibition 'a_show'
3pm: guided tour of the exhibition 'In The End: Architecture. Journeys Through Time 1959 – 2019'.