Environmental Issues in the Cityscape
Excursion CANCELLED
cancelled!
Fri 13.03.2020, 14:00-17:00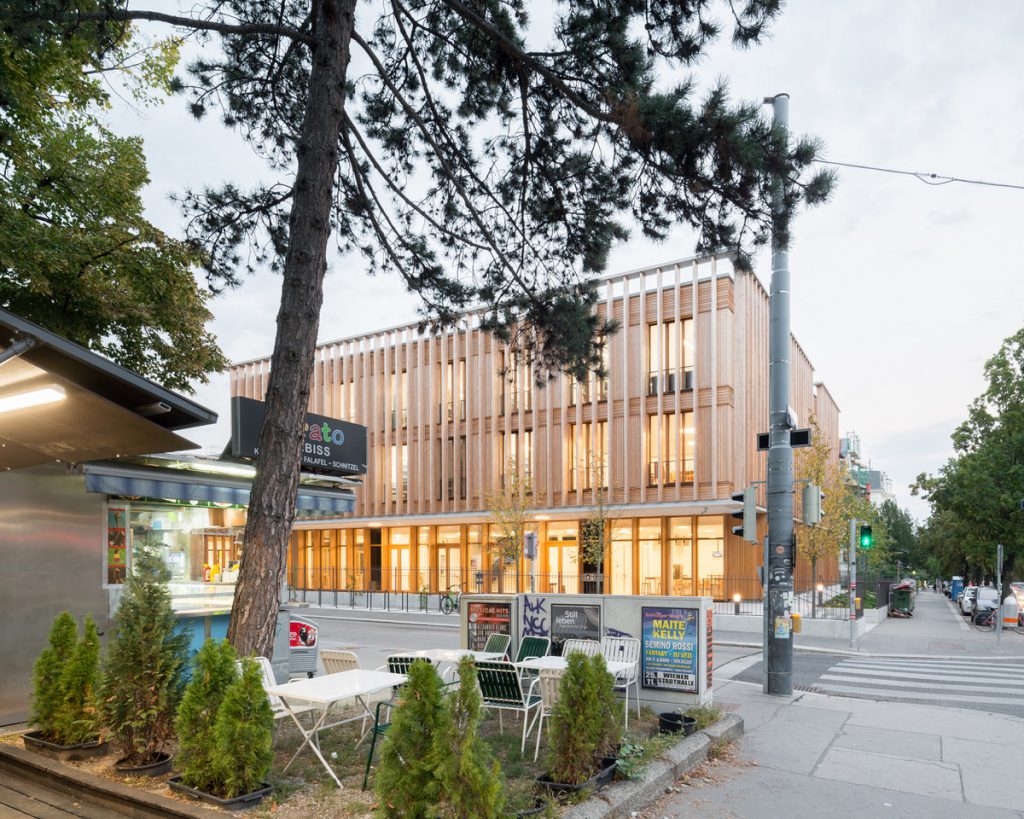 In autumn 2019 the Az W launched a series with a focus on current educational buildings. This time the excursion leads into the 19th District, where the BOKU has had a special class of new building added.
The building successfully combines several goals, beginning with the concept and the decision to place a significant portion of the spatial agenda into the earth, achieving exceptional energy and environmental standards. This not only translates the institutional values of the BOKU, as the user, into architecture but also successfully integrates the new building into its setting as it cites the surrounding edges and levels.
With: Gerhard Müller (Baumschlager Hutter Partners), Roman Smutny (University of Natural Resources and Life Sciences, Vienna/BOKU), Gert Widu (BIG) and representatives of the TÜWI Verein
Moderated by: Maria Welzig, Az W