Exhibition
Niko Kralj: The King of Chairs
On the Implicitness of a Legendary Slovenian Designer
Thu 04.10.2012 – Mon 15.10.2012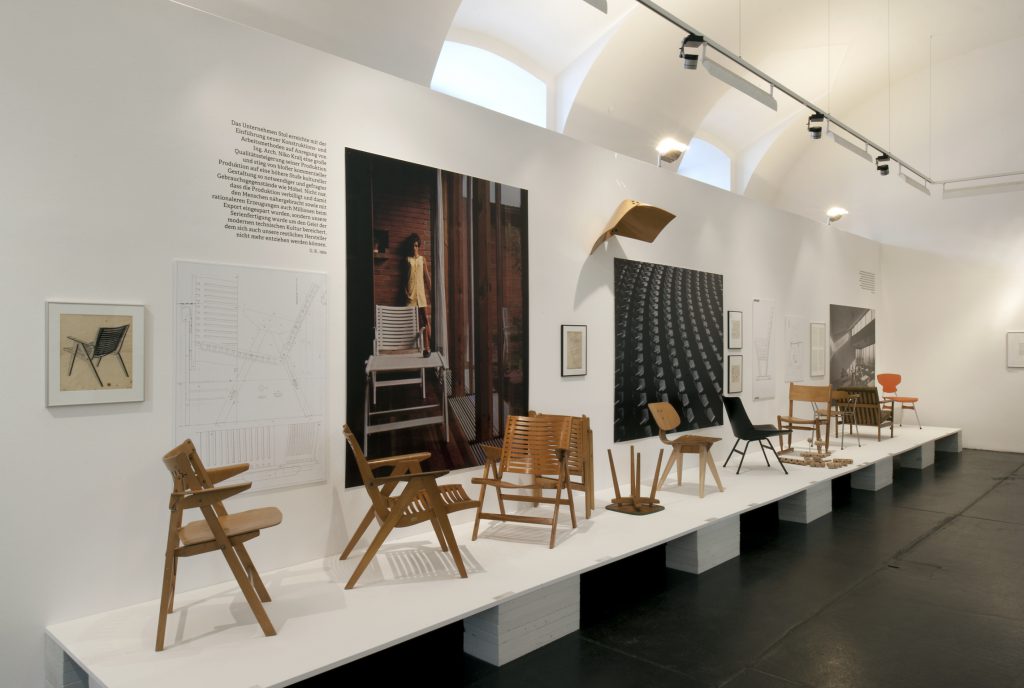 An exhibition by the Slovenian Museum of Architecture and Design (MAO) for the VIENNA DESIGN WEEK.
Speakers:
Dietmar Steiner, director Az W
Matevž Celik, director of the Museum of Architecture and Design, Ljubljana
Lecture on Design as Part of a Cultural Identity
Thomas Feichtner, professor of industrial design at the Muthesius Kunsthochschule Kiel
Guided tour of the exhibition by:
Špela Šubic and Barbara Predan, curators
Niko Kralj (born 1920) is hailed in Slovenia as one of the pioneers of industrial design. He created one of the most striking icons of Slovenian material culture, which was long overlooked because of its apparent obviousness. Works by Kralj from 1952 to 1992 are presented in the exhibition, some of which still represent indispensible features of public and private space. Through their modernity Kralj's chairs have come to represent a key part of the Slovenian cultural identity.
Supported by: SKICA
The event is being held in English and German