Day of the Open Door
May 1st 2015: Open House at the Az W, Admission free!
Fri 01.05.2015, 10:00-19:00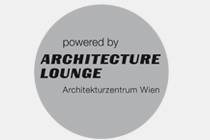 As guests of the ARCHITECTURE LOUNGE at the Architekturzentrum Wien, admission is free, as it is every year on May 1st at the Az W. The doors to the exhibitions are open for you from 10am to 9pm. A varied programme awaits you.
programme
1pm?+?30m: guided tour of the exhibition
"»Vienna. The Pearl of the Reich« Planning for Hitler"
2pm?+?4pm: guided tours of the exhibition "a_show. Austrian Architecture in the 20th and 21st Centuries"
1pm-?5pm: "The Urban Maze" workshop for kids ages 6 to "12
The Urban Maze" is kindly supported by Dunapack Packaging. Mosburger GmbH and Forum Wellpappe Austria