Exhibition
Lina Bo Bardi: Together
Fri 17.05.2013 – Wed 12.06.2013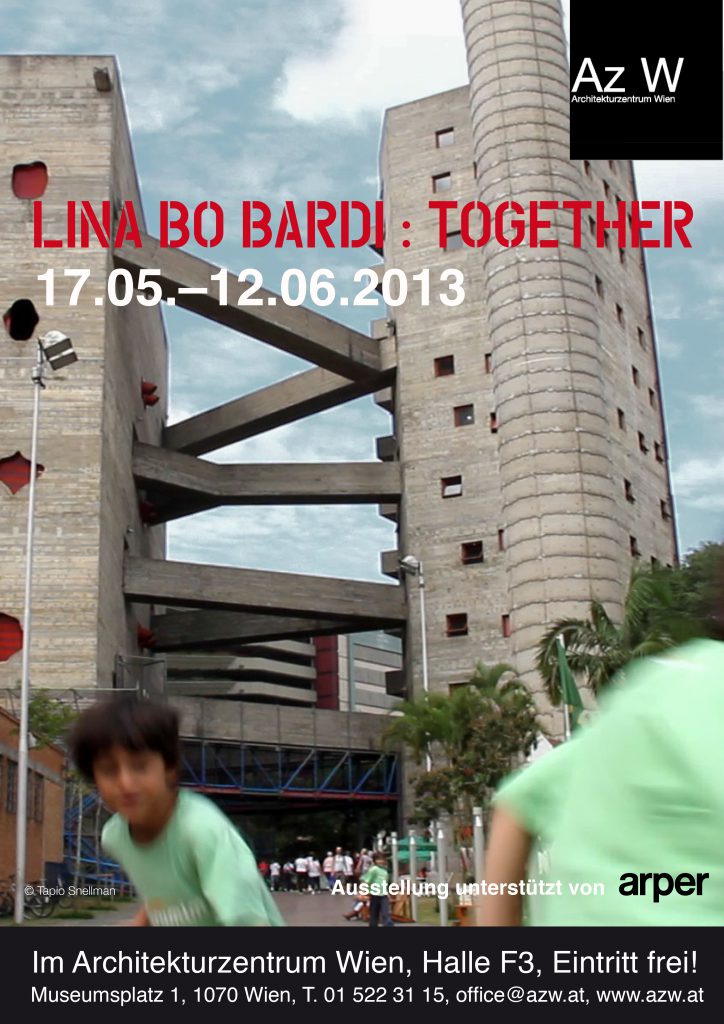 Speakers:
Noemí Blager, curator of the exhibition
Tapio Snellman, filmmaker
Madelon Vriesendorp, artist
Lewis Jones, Assemble
Claudio Feltrin, Arper CEO
'Lina Bo Bardi: Together' is a film and art installation celebrating the work of the eponymous Italo-Brazilian architect, who has left an impressive legacy. The exhibition is a collaboration between Noemí Blager, Madelon Vriesendorp and Tapio Snellman. It focuses on how people use the buildings by Lina Bo Bardi. Re-enactment enables viewers to experience the buildings directly in their urban context. The exhibition design is by Assemble, a London design and architecture collective. It reflects Bo Bardi's vision of socially responsible architecture. 'Lina Bo Bardi: Together' premiered in winter 2012 at the British Council Gallery in London, and is now on tour through Europe — the Az W is one of the first stops on this tour.
Exhibition supported by Arper
Opening held in English
Admission free!