Thu 08.06.1995 – Sun 16.07.1995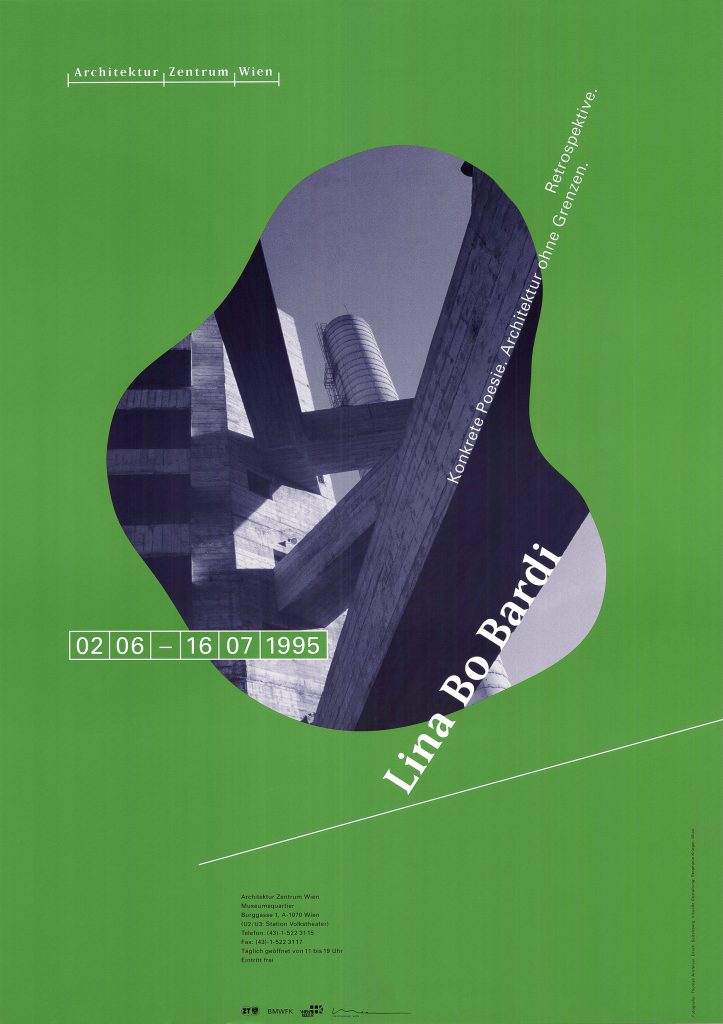 opening day: Tuesday, June 07 1995, 7 p.m.
A true discovery! The Italian architect Lina Bo Bardi contributed significantly to the circle around "Casabella" and Italian rationalismo before having a great impact on Brazilian art and architecture through her activities and work there. The exhibition not only showed the development of her architecture from the early 60s until her reconstruction of the factory yard Pompéia in São Paulo in the late 70s, but also her film and theatre productions and her fashion as well as jewellery designs.
"Architecture is art. It is however not identical to the stale academic term of visual arts. To my mind, architecture has close ties to science and technology. Actually there is no difference. Actually technology in itself cannot cause any damage by itself, suppressed poetry such as beauty and sweet dreams, however, can. "
Lina Bo Bardi