Event
The Long Night of Museums
Sat 07.10.2017
18:00-01:00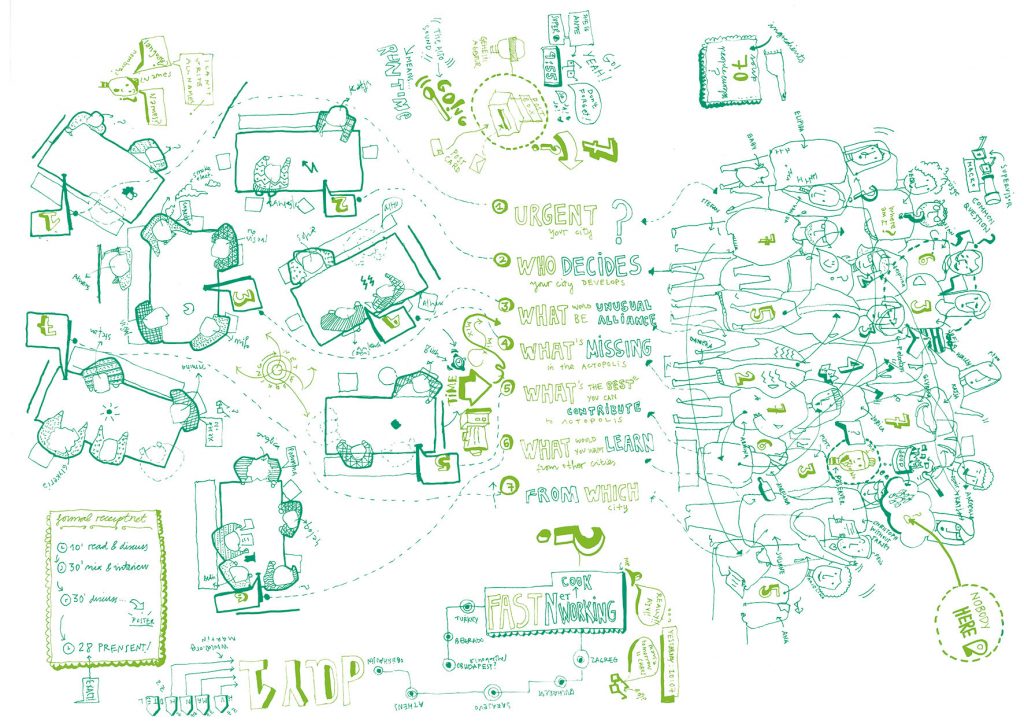 The Az W is participating again in the annual Austria-wide museum action organised by the ORF, the Long Night of Museums. Night owls young and old are cordially invited to join us!
18:00
Children in Power (Children's workshop for ages 6-12)
At the Az W Parliament you decide which functions your city needs and how these should be distributed. The resulting model buildings will then be assembled to make a city. What is appealing? Does everybody have to agree for a design to be built? You decide!
20:00
Guided tour by the curators
Angelika Fitz and other project participants give a guided tour of Actopolis.
21:00
Guided tour of 'a_show'