Architektur.Film.Sommer 2022
Cycles / Trans­formations
Film Nights in the Az W courtyard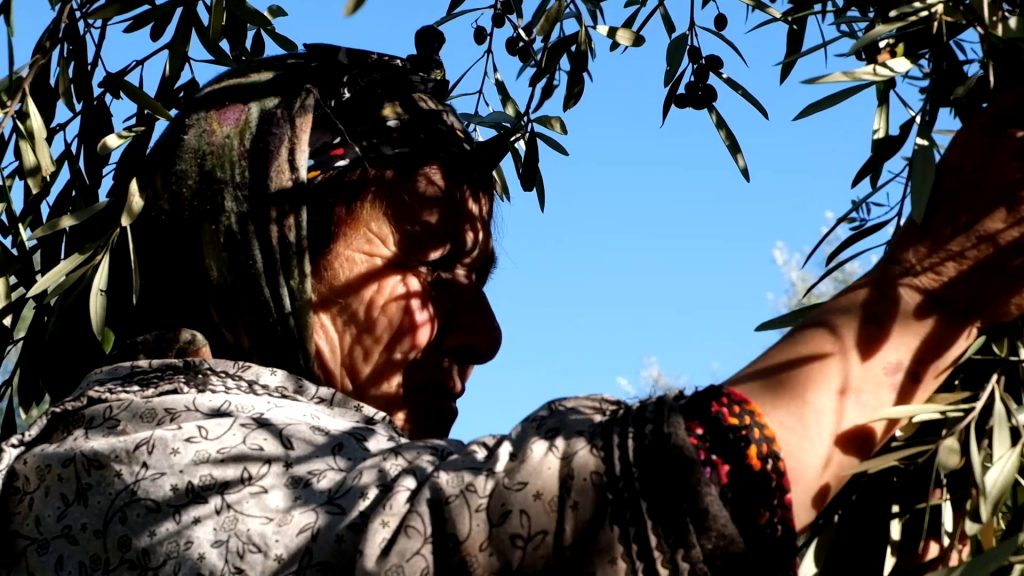 Nnuba, AL 2019, 47:00 min, OV with English subs., D: Sonia At Qasi-Kessi
Nnuba is the name given to an ancient form of social organisation where women support one another by taking turns driving the cattle to pasture. They share songs, confidences, poems, laughter and tears, which accompany them in a task that involves the juxtoposition, celebration and reconciliation of life and death.
EXCHANGE EXCHANGER 2015-2016, GHA 2016, 10:00 min, no dialogue, D: Ibrahim Mahama
Artist Ibrahim Mahama's practice focuses primarily on installations and architectural interventions that question issues such as commodity trade, migration, globalisation as well as the value of labour.
Nomad meets the City, USA 2019, 80:00 min, English with English subs., D: Anji Sauvé Clubb
A former shepherd, Tumurbaatar works tirelessly as a truck driver to pay for schooling for his daughter. Torn between life in the city and his home with his family in the countryside, he finds himself increasingly confronted with the challenges presented by this balancing act.