Thu 30.03.1995 – Mon 15.05.1995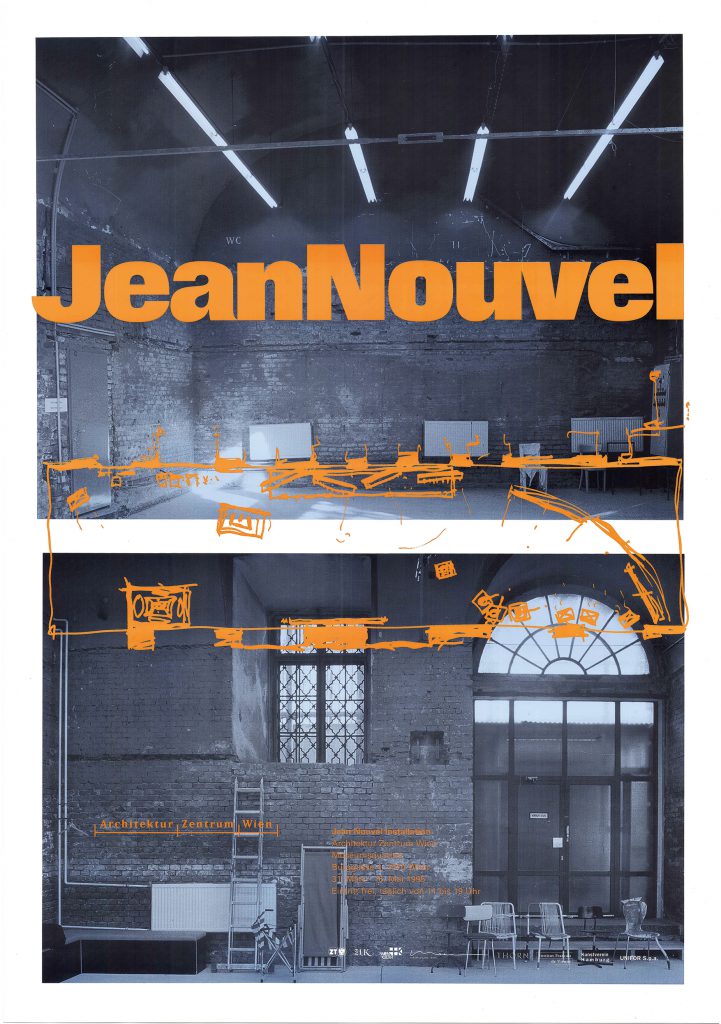 opening day: March 29, 1995, 7 p.m.
Selected works of Jean Nouvel, the influential contemporary French architect of international renown were shown in a conceptual exhibition that was designed especially for the Architektur Zentrum Wien by Jean Nouvel himself. The exhibition was produced by the Architektur Zentrum Wien in cooperation with the Hamburg Kunstverein and the Centre George Pompidou.
All you have is the space. The exhibition hall itself is a representation. Jean Nouvel created a specific dialogue between the pictures of his work, the models, the projects
and projections and this exhibition hall.
"I wanted to be present in the space but not change it." Jean Nouvel