Exhibition
JapanLisztRaiding_zehn neue häuser
Sat 11.09.2010 – Mon 27.09.2010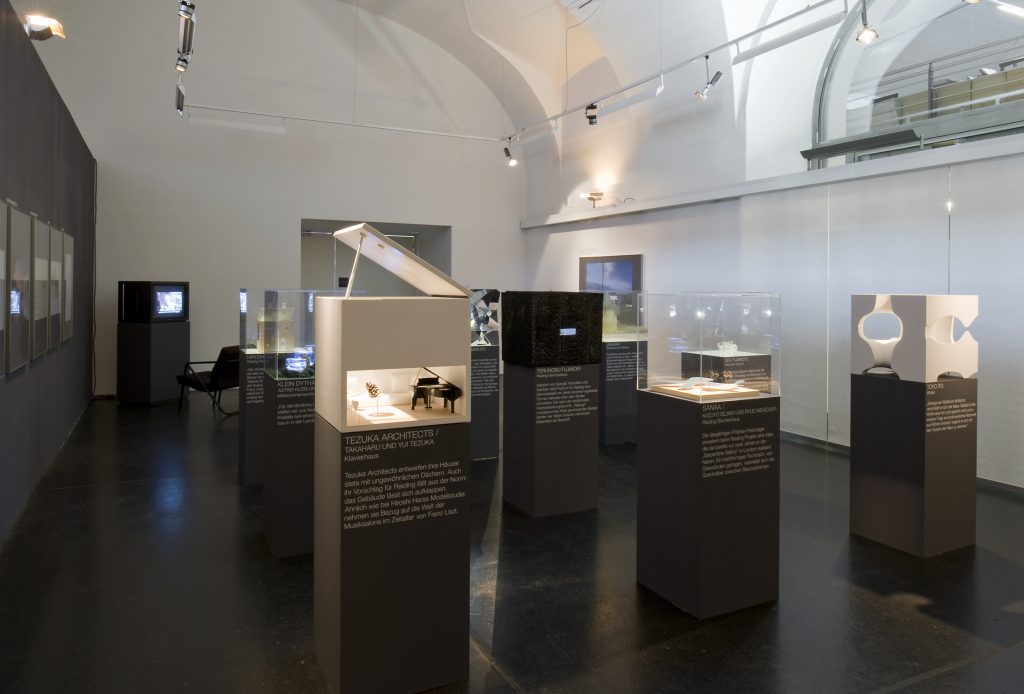 opening speakers:
Marion Kuzmany, Az W, welcome address
Kenichiro Tanaka, director of the Japanese information and culture centre
Roland Hagenberg, writer, photographer, filmmaker
Terunobu Fujimori, architect
Hiroshi Hara, architect
Roland Hagenberg commissioned 10 Japanese architect's offices to design 10 houses as temporary accommodation for Raiding, the birthplace of Franz Liszt. On a predefined surface area of 5m x 5m each, Jun AOKI, Terunobu FUJIMORI, Sou FUJIMOTO, Hiroshi HARA, Toyo ITO, Klein Dytham Architects, Kengo KUMA, SANAA, TEZUKA architects und Yasuhiro YAMASHITA experiment with associations on building in a rural setting. Removed from the urban context the result is non-urban places of retreat that combine individual atmospheres, materials and allusions to the history of the border region of Burgenland. Especially during the Liszt Festival, these innovative abodes by the 10 protagonists of the avant-garde and masters in the treatment of limited space could develop into an attractive alternative B&B — while setting a sign for the future. The exhibition at the Az W presents the 10 model studies completed specially for the Raiding Project as well as a documentary film shot on video by Roland Hagenberg.
Programme Accompanying the Exhibition
Yakisugi workshop with Terunobu Fujimori
Wed 08.09.2010, 1–5pm, in Raiding
group production of 3 Yakisugi boards.
reservations and full details: raidingfoundation@gmail.com
sundays 236: JapanLisztRaiding
Saturday, September 11 2010, 11:00 – 19:00
The sonntags excursion guides you through the exhibition and to the original site in Raiding to talks by 3 highly qualified representatives of the Raiding Project, initiated by Roland Hagenberg.
Tickets include the coach ride, a guided tour of the exhibition at the Az W, architects' lectures, a piano recital by the festival's artistic directors Johannes and Eduard Kutrowatz, guided tours, refreshment and a snack
The opening event of the exhibition "JapanLisztRaiding_zehn neue häuser", September 10, 2010 at the Architekturzentrun Wien.