Excursion
Haus­ge­schich­te 2: Günther Domenig, Hermann Eisenköck, Herfried Peyker (Architektur Consult)
T­-Center St. Marx, 2002–2004
Sun 28.08.2022, 14:00–17:00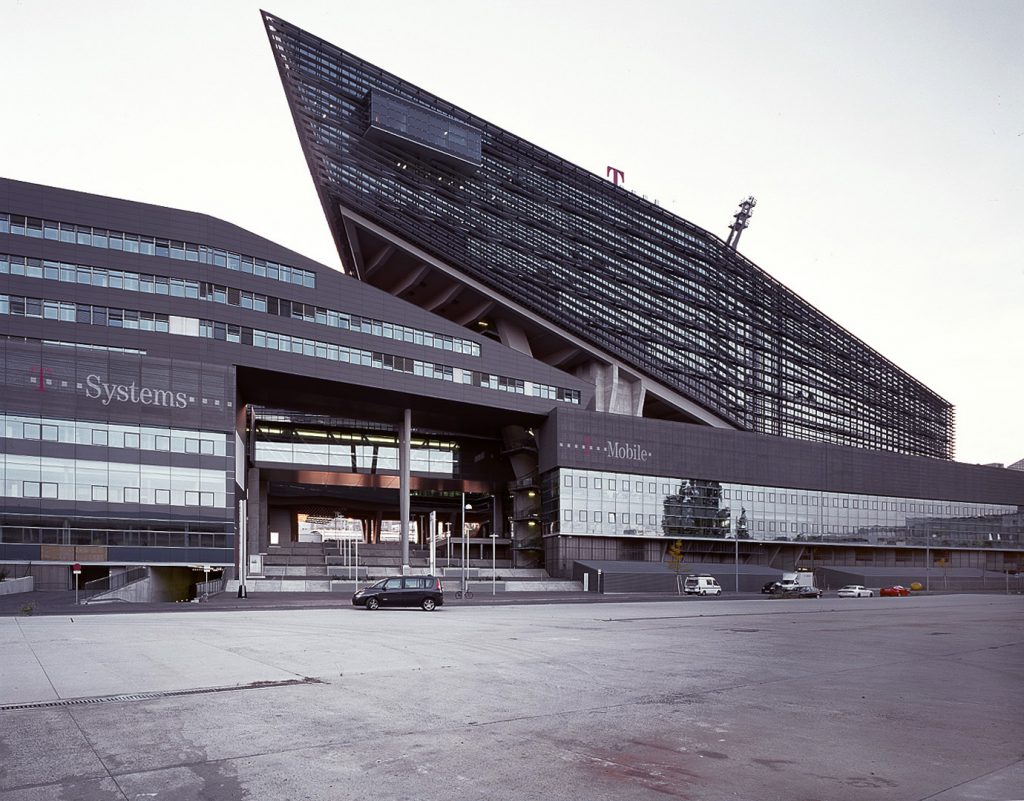 With its broad plinth landscape, the sculptural building balances out the spatial heterogeneity of the former abbatoire district. Against an ambivalent urban development background, the concrete shape developed from the functional requirements of a large office centre as well as the demand for an anchor point in the city skyline to provide an impulse for further structural development. The office and business centre, which is divided into several complexes, consists of an expansive "wing" (core area with a central high point and an internal distribution level), four expandable "fingers" (T-system office tracts, hotel), a public base zone that plays with the level gradient, and a front area on the Rennweg side that is criss-crossed by several footpath and cycle path connections.
The excursion begins with an introduction to Domenig in the new permanent exhibition 'Hot Questions — Cold Storage'. This is followed by a trip to the T-Center in St. Marx.
In cooperation with "Günther Domenig: DIMENSIONAL", a project by Architektur Haus Kärnten (AHK) in cooperation with the State of Carinthia and Museum Moderner Kunst Kärnten (MMKK) together with the STEINHAUS Günther Domenig Privatstiftung and Heft/Hüttenberg.