CANCELED!
Gunther Wawrik
We Need More Fiction!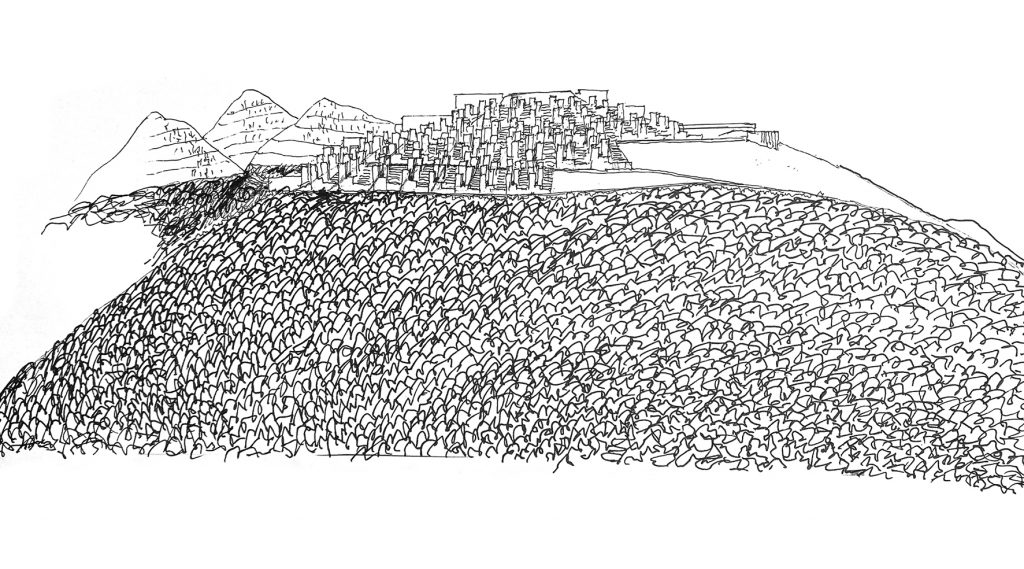 Gunther Wawrik's fictive urban development Bergstadt challenges us to change how we look at the environment.
Gunther Wawrik has for many years engaged — alongside his well-known architectural realisations — with hypothetical proposals that contrast starkly with current building practices. Freed from any pressure to realise the project, Wawrik uses texts, sketches and plans to present his ideas for Bergstadt, a future-oriented city in the mountains. Even in his childhood, Wawrik enjoyed the view overlooking the Salzburger Becken from his parents' house at the foot of the Gaisberg. His model for the city, developed out of the topography, presents us with a mirror and represents a counter-design to the "valley city", which has been under pressure for some time due to increasing capitalisation. Gunther Wawrik, whose work is an important part of the Az W Collection, will have just turned 90. We congratulate him, and celebrate his passion for the present.
Welcome Address:
Angelika Fitz, Director of the Az W
Panel discussion:
Gunther Wawrik talks to friends
Followed by a book presentation "Gunther Wawrik: Die Bergstadt. Eine Fiktion", Eds. Eva Guttmann, Gabriele Kaiser, Claudia Mazanek, Park Books 2020
The event will also be broadcast live. You will find the link here soon.