Excursion
Green Space & Water for Us All
cancelled
Fri 23.04.2021, 14:00-17:00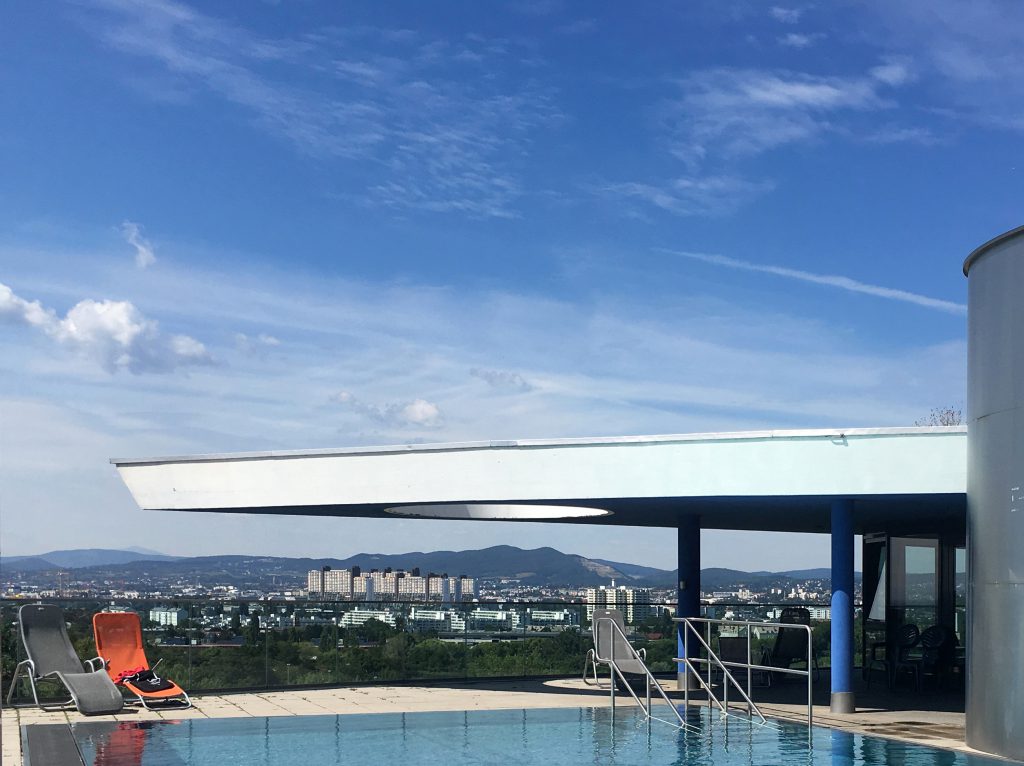 An exploration of the southern edge of Vienna, from Wienerberg to the green tangent of the Liesingbach, to accompany the Az W exhibition 'Land For Us All'.
Stretched out between the Am Wienerberg terraced housing estates (Helmut Wimmer, WUP architektur, 2005) and the iconographic Alt Erlaa social housing project (1968-1985) is an extremely heterogeneous area. It includes commerce and industry, railways and motorways, one of the city's large green and recreational areas and around 500,000 square metres of hermetically sealed terrain with allotments and lakes for bathing. The soil can be multi-layered: from brick clay pits to ponds for swimming and bird sanctuaries, from refuse dumps to golf courses.
The excursion starts with a visit to the Am Wienerberg terraced apartment complex. This type of housing development compensates for obstructed soil in the vertical plane; its green façades are particularly relevant to the climate issue.
With: Daniela Allmeier, urban planner, Raumposition; Silke Fischer, architect, Vienna University of Technology; Gerald Netzl, political scientist; Bernhard Weinberger, WUP architektur
Moderated by Maria Welzig, Az W