Architektur.Film.Sommer 2022
Borders / Spaces
Film Nights in the Az W courtyard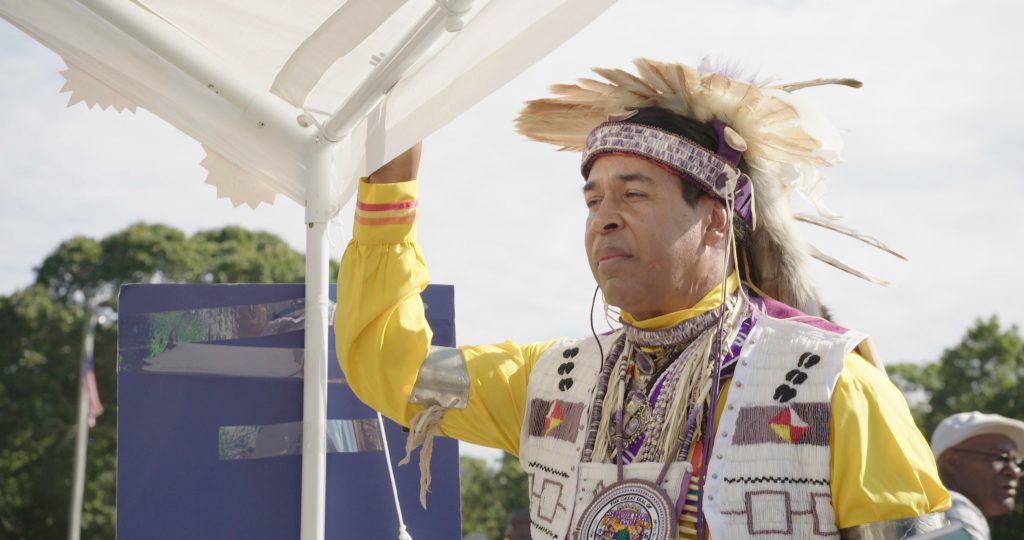 Bab Sebta, FR/MA 2019, 19:00 min, OV with English subs., D: Randa Maroufi
In Bab Sebta, director Randa Maroufi reconstructs a series of situations in Ceuta, a Spanish enclave on Maroccan territory. The location is an improvised marketplace where thousands of people work every day.
13 Square Meters, DE 2021, 15:00 min, OV with English subs., D: Ayham Dalal, Kamil Bembnista
The film 13 Square Meters weaves a tapestry out of current issues based on notions of displacement, persecution, space and architecture, contrasting the design of accommodation for refugees with the production of modern mass housing in urban centres.
Conscience Point, USA 2019, 54:00 min, OV with English subs., D: Treva Wurmfeld
The Hamptons: Conscience Point uncovers a painfully typical US American geography. The activist Becky Hill-Genia is campaigning against the building of mega-villas and golf courses on Shinnecock holy grounds.