Exkursion
Open Housing Project
cancelled!
Fri 30.04.2021, 14:00-16:00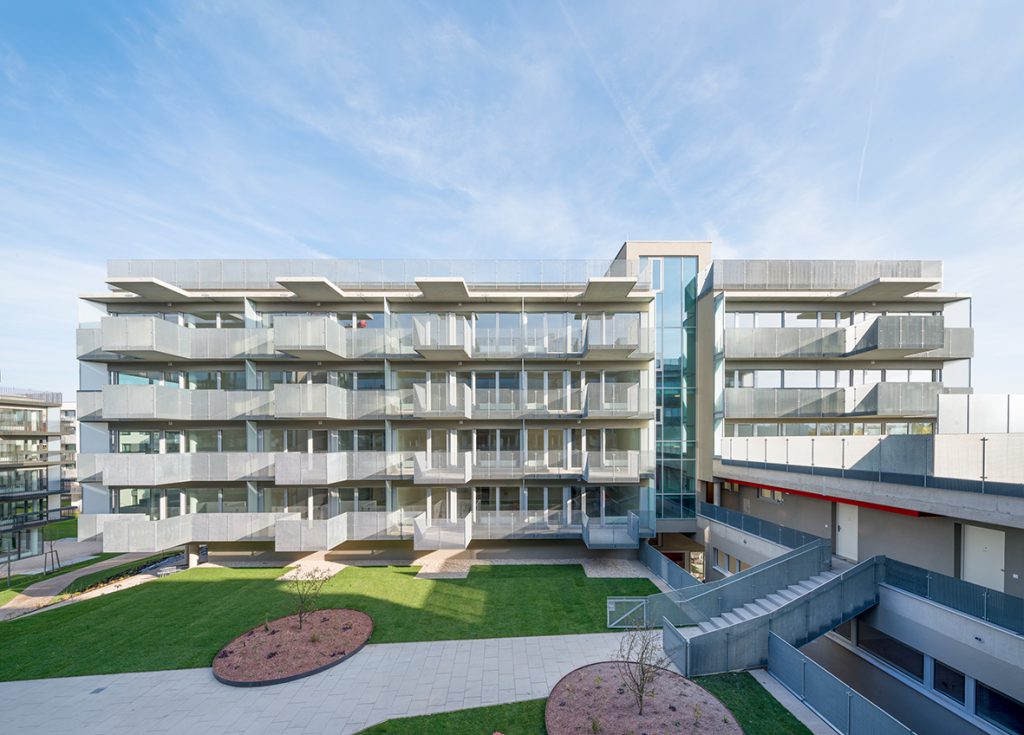 As an "innovative, sustainable and trend-setting project", the housing complex by ARTEC and Dietrich I Untertrifaller Architekten in the urban expansion area In der Wiesen Süd was awarded the Vienna Housing Prize 2019. We inspect the site with the architects, representatives of the client, landscape planners and experts on social sustainability, three years after completion.
2 developers + 2 teams of architects = 1 joint project, with agreed basic design principles. These include continuous room-high glazing, balcony bands all round that expand into comfortably usable open spaces, light and permeability in response to small unit sizes. The equally permeable ground floor zone is dedicated to general use. While in other Viennese urban development areas narrowness, unity and formal façades are justified by reference to the historical city, here there is openness, coolness and light. At the same time, the overarching design principles, the urban design layout and the flowing, structure-providing landscape design have created a real quarter. A "Wiesen-Dialog" ("meadow dialogue") ensures social sustainability.
With:
Maria Auböck, Auböck-Kárász Landscape Architects; Petra Hendrich, Realitylab; Richard Manahl, ARTEC Architekten; Maria Megina, Dietrich I Untertrifaller Architekten; representatives of the developers Heimbau and Altmannsdorf & Hetzendorf
Moderated by Maria Welzig, Az W