Lecture
For Example. New Polish House
An evening on contemporary Polish architecture. Lectures and discussion
Wed 04.12.2013, 19:00-21:00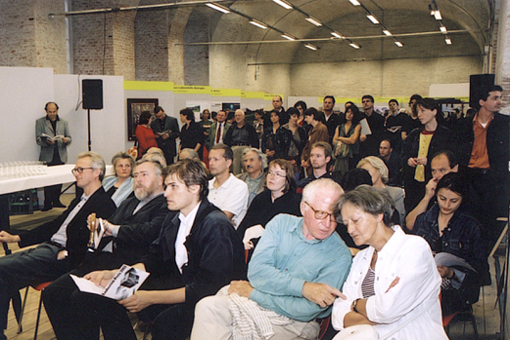 In cooperation with the Polish Institute Vienna
In anticipation of the exhibition 'For Example. New Polish House', which will be shown in the Architekturzentrum Wien in early 2014, an architecture critic, a sociologist, and an architect outline the development of Polish single-family house architecture over the past one hundred years.
The focus is on the changes that are the consequences of Poland's political and economic situation. Organised by the curators of the Centrum Architektury – an independent foundation from Warsaw – the evening offers a unique opportunity to examine the Polish architecture discourse on building and thinking and the conclusions for society that can be drawn from it.
Introduction: Agnieszka Rasmus-Zgorzelska /
Aleksandra Stepnikowska, curators of the exhibition
"For Example. New Polish House"
With lectures by:
Grzegorz Piatek, architecture critic and curator
Joanna Kusiak, sociologist and urban activist
Lukasz Wojciechowski, architect
Introduction and lectures in English.
Admission free!