Architektur.Film.Sommer 2020
Locked In — Locked Out
Film Nights in the Az W courtyard
Booked up
Wed 19.08.2020, 20:30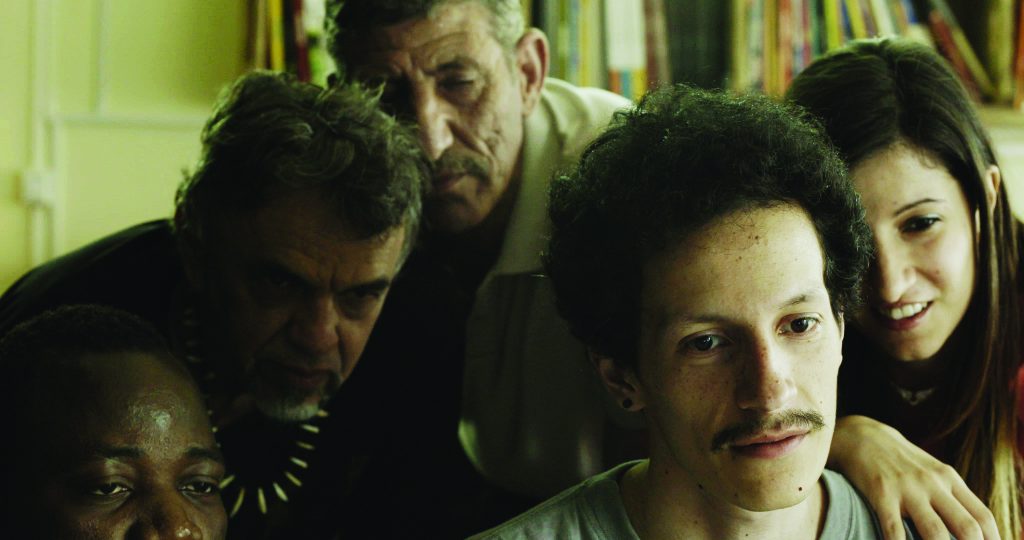 Kaputt – Broken, DE 2016,  7:00 min, original version with English subtitles, R: Alexander Lahl, Volker Schlecht
In this animadoc, former political prisoners Gabriele Stötzer and Birgit Willschütz talk about their detention in the notorious Hoheneck women's prison in the former-GDR. Drawings and conversations tell of the cramped conditions, arbitrariness and forced labour on products primarily destined for export to West Germany.
"Era o Hotel Cambridge" (The Cambridge Squatter), BRA 2016, 99:00 min, original version with English subtitles, R: Eliane Caffé
The situation between empty properties, the housing shortage and squatting in the Brazilian metropolis of São Paulo is fraught: the MSTC movement is fighting for a fair distribution of urban space. The portrait of the community in the Cambridge Hotel drifts between feature film and documentary, showing the diversity of fates and hopes of its occupants.