Excursion
A Country Excursion on the 100th Birthday of Johannes Spalt
cancelled!
Fri 16.10.2020, 13:00-19:00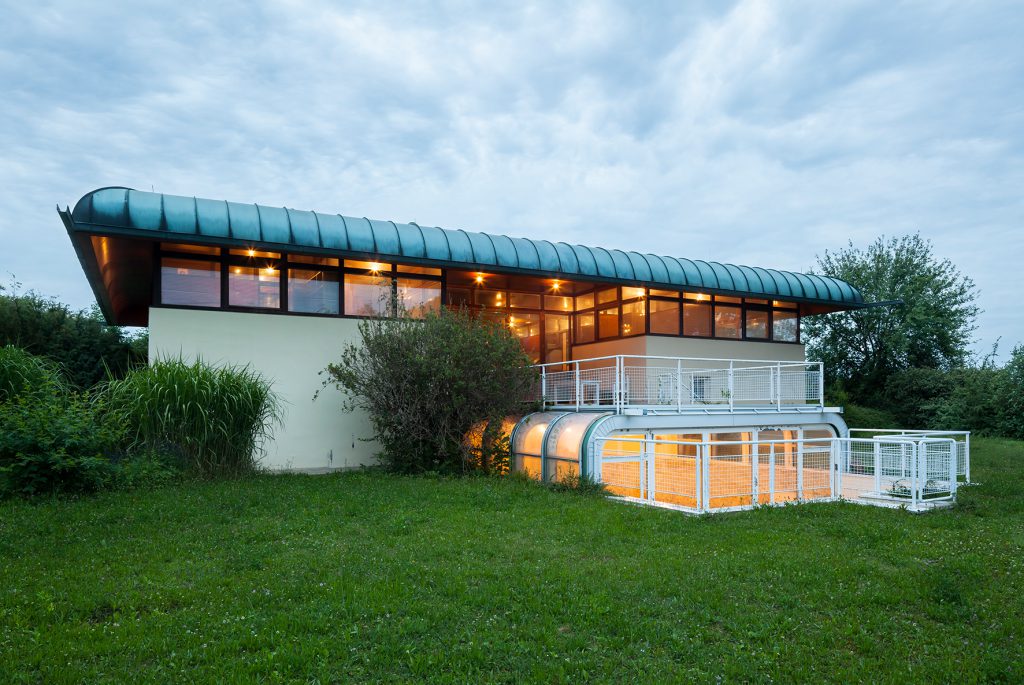 Wittmann House in Etsdorf am Kamp (1969-1975), designed by Johannes Spalt, opens its doors: Companions, family members and the owners of Wittmann House share their memories of this important Austrian architect, who would have turned 100 on 29 September.
"I'm interested in the house when it becomes an object of desire, when it's not burdened by functions and activities, when one can actually let go of everyday life." In Wittmann House and the pavilion in the midst of the wine-growing landscape one can feel Spalt's words, which offer inspiration today more than ever. On the agenda for this excursion is also the Wagramfenster by Martin and Werner Feiersinger in Königsbrunn (2013–2014), a pavilion-like stage as a new interpretation of Spalt's houses of desire (Lusthäuser).
With: Aneta Bulant; Martin Feiersinger; Otto Kapfinger (invited); Hans Puchhammer; Michael Spalt; Catherine and Werner Weissmann; Monika Platzer and Maria Welzig, Az W