Architektur.Film.Sommer 2019
Economy
Film Night in the Az W courtyard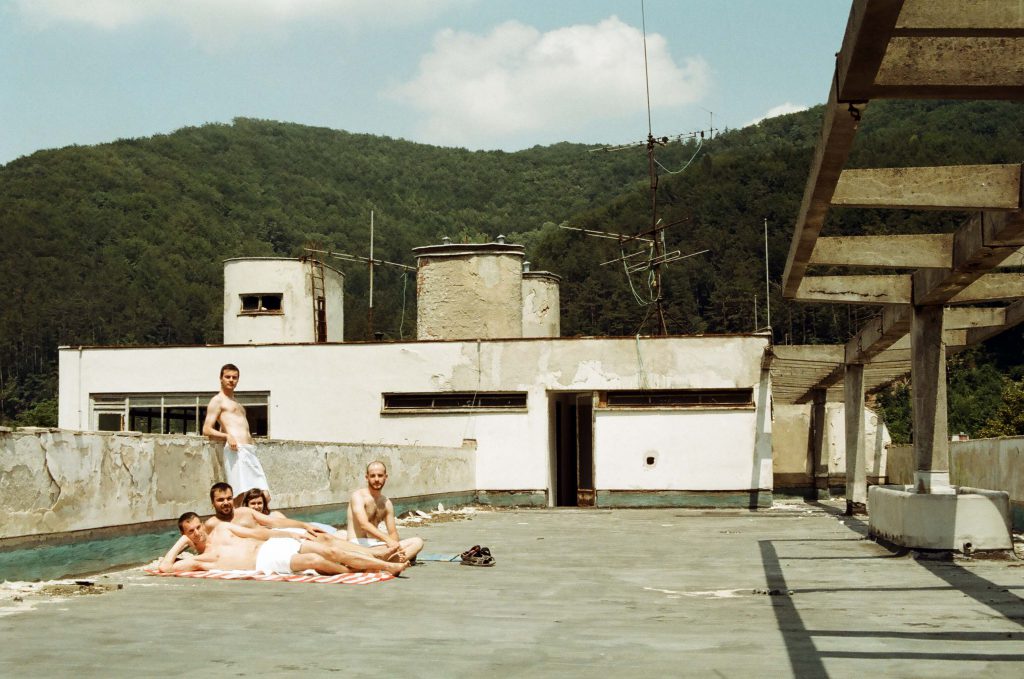 The Disappearance of Robin Hood, CH 2018, 25:13 min, original version with English subtitles, D: Klearjos Eduardo Papanicolaou
London, 1972: The post-war welfare state ushered in an era of utopian housing projects. Robin Hood Gardens by Alison and Peter Smithson is among the most courageous. Fifty years later, in a very different London, we ask: Where has Robin Hood gone?
Austrian premiere!
Architecting after Politics, DE 2018, 90:00 min, original version with German subtitles, D: brandlhuber+ & Christopher Roth
Legislating Architecture describes a model of thought and action that engages with the rules and laws of architecture. Architecture is understood as the built environment and as a social arena.
Architecting after Politics is the third film in a series that has been produced since 2016 in a cooperation between Brandlhuber+ and director Christopher Roth. The latest film continues where the films Legislating Architecture and The Property Drama left off, and poses a crucial question for our time: Who architects? (Who builds and shapes the world?)
Vienna premiere!
followed by Q&A with Olaf Grawert, brandlhuber+
Off Season, SK 2018, 35:00 min, original version with English subtitles, D: Andrea Kalinova
The Machnáč sanatorium in the spa town of Trenčianske Teplice is only the ruin of a modernist utopia today. The owners have no interest in preserving a building that does not pay for itself. The film is dedicated to the phenomenon of this extraordinary building through portraits of different people who have not given up in their endeavours to save Machnáč.
Austrian premiere!
followed by Q&A with director Andrea Kalinova