Excursion
Designed by Hans Hollein
To accompany the exhibition 'Hans Hollein unpacked: The Haas House'
Booked up!
Fri 05.07.2019, 15:00-17:30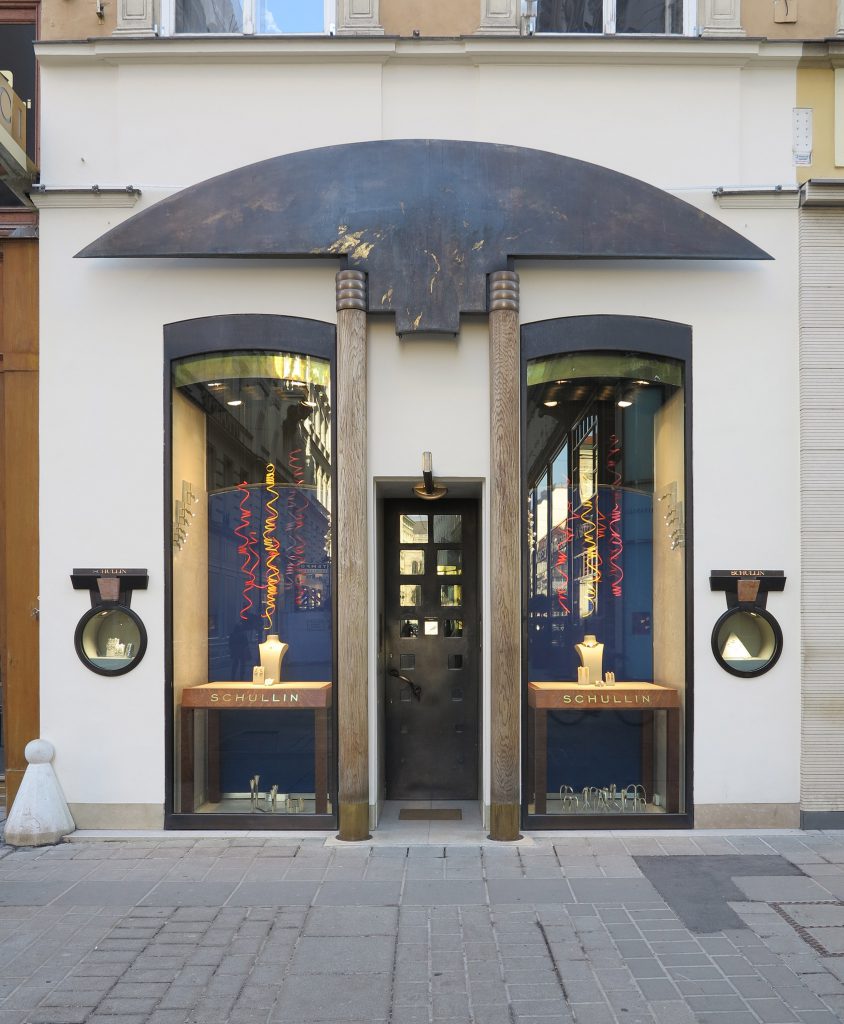 A walk in the city for the fourth SammlungsLab leads through the inner city of Vienna to significant buildings by Hans Hollein in a tour that takes in five decades of his architectural creativity.
The walk leads from the striking aluminium portal of the former Retti candle shop (1966), past the Schullin jeweller's shops (1974 and 1982) to the Haas House (1990), which was controversial at the time of its construction, and on to the Tabak Trafik tobacconist (1992), then to the Christa Metek fashion boutique (1967) and closing with the Albertina entrance area (2003). For some stops there will be the possibility to enter and have a look inside. Hollein's projects transcend the boundaries between design and architecture and have been listed since the 1980s, ensuring the preservation of these extraordinary 20th century Austrian architecture manifestos in urban space.
In dialogue: Lilli Hollein, Director of Vienna Design Week, and Mechthild Ebert, Az W