Opening Discussion
The Terrassen­haus: An Urban Dream?
To accompany the exhibition 'The Terrassenhaus. A Viennese Fetish? / SammlungsLab #1'
Wed 18.10.2017, 19:00-21:00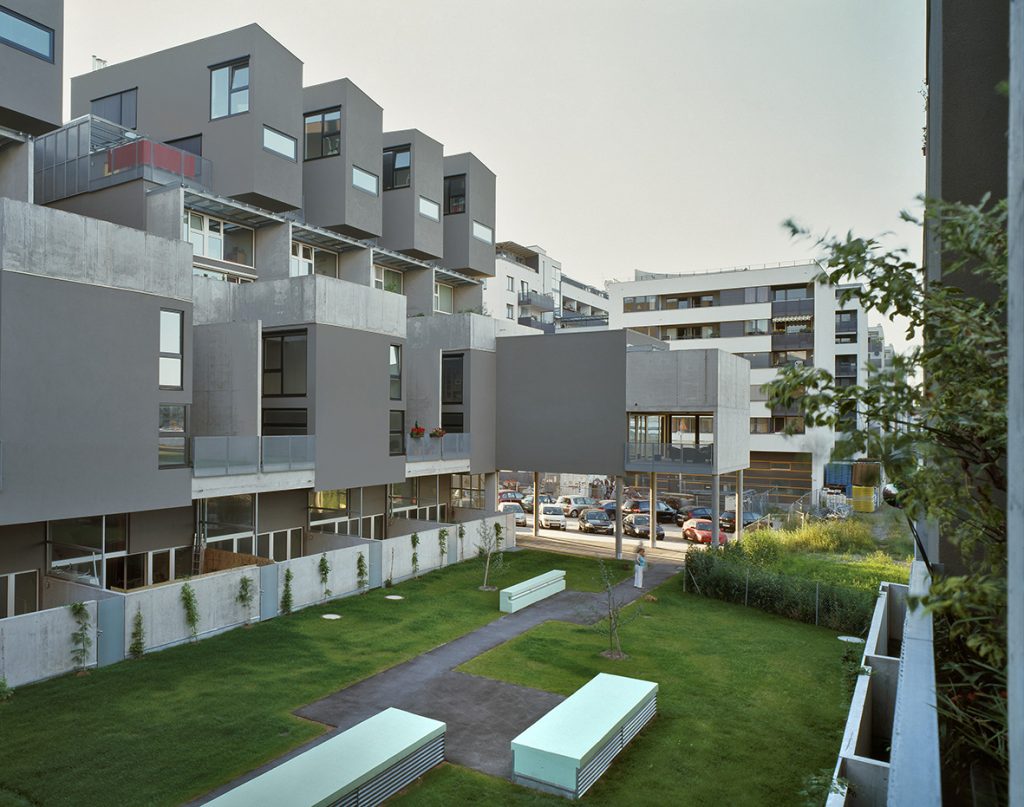 Urban density and a closeness to nature made the Terrassenhaus a hit. What's needed for a revival?
At the Opening of the exhibition an intergenerational panel discussion engages with the question of why, in the architecture discourse at least, the Terrassenhaus is currently experiencing a revival despite having been discontinued as a type of housing in the 1970s. How would guidelines have to change to make the Terrassenhaus easier to realise again? And to what extent can the Terrassenhaus be regarded as a Viennese phenomenon?
Guests:
Hermann Czech, architect
Michael Gehbauer, CEO of WBV-GPA
Bettina Götz, Artec Architekten
Friedrich Kurrent, architect
Michael Pech, ÖSW board of directors
Anna Popelka, PPAG Architects
Moderated by Lorenzo De Chiffre, curator of the exhibition