Architektur.Film.Sommer 2019
Care
Film Night in the Az W courtyard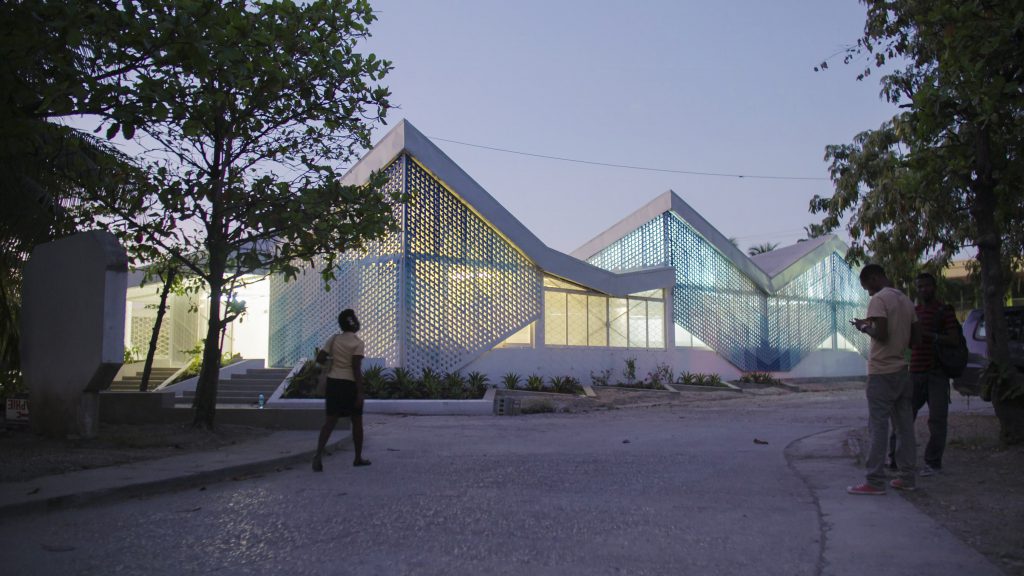 Design that Heals, US 2016, 24:00 min, original version with English subtitles, D: Thatcher Bean & Alan Ricks (MASS Design Group)
In Port-au-Prince, Haiti, the health pioneer Dr Pape is successfully combatting the worst cholera outbreak in over a hundred years with the support of the MASS Design Group architecture office.
Austrian premiere!
60 Elephants, AT/FR 2018, 22:00 min, original version with English subtitles, D: Sasha Pirker & Michael Klein
In 60 Elephants Michael Klein and Sasha Pirker portrays the thoughts and work of the 95-year-old French architect and humanist Yona Friedman, who was awarded the Friedrich Kiesler Prize in 2018. Friedman developed visions of an improvisation-capable, mobile architecture for a migrating global society as early as the the 1950s and 1960s. His remarks on the current refugee issue, which are presented in the film, reveal his considerate and unagitated way of thinking oriented on social needs and their sensible fulfilment. Friedman's rural and also urban living and working spaces are presented in insightful passages consistently accompanied by his own voice from off-screen, providing a red line running through the intrinsically clearly structured film. (Rainer Fuchs)
Hacer mucho con poco (Do More with Less), EC/ES 2017, 86:00 min, original version with English subtitles, D: Katerina Kliwadenko & Mario Novas
Young architects in Latin America are bringing about a paradigm shift by providing a new understanding of how their work interacts with society. The film explores ways that architecture can contribute to a better future for the region and support an alternative economic model. With and about the architecture of, among others, Al borde, Rama Estudio, El Sindaco, Enrique Mora and Fabrica Nativa.
Austrian premiere!