Submission
Call for Films:
Archi­tek­tur.­Film.­Som­mer 2019
Deadline: 28 February 2019
Fri 25.01.2019 – Thu 28.02.2019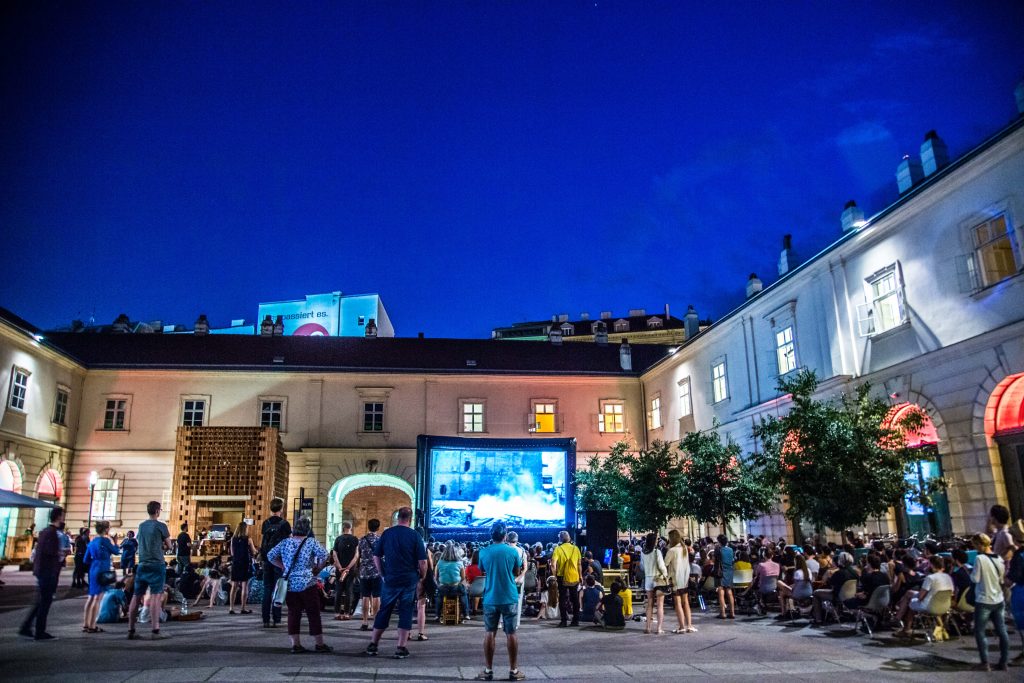 A cooperation by the Az W with wonderland — platform for european architecture and the MuseumsQuartier Wien.
For the seventh edition of the International Open Air Architecture Film Festival we are searching for documentaries, short films, experimental films and animations on the theme 'Repairing the Future: Architecture for a Broken Planet'.
The Architektur.Film.Sommer 2019 is being held this August in the courtyard of the Architekturzentrum Wien.
In the face of the man-made climate change and the resulting environmental and social inequality, the film evenings are dedicated to the issue: What role do architecture and urbanism play in this crisis? To what extent are they producing or repairing problems? Are there examples showing that it is possible to care for this beleaguered planet?
Parallel to the exhibition 'Critical Care. Architecture and Urbanism for a Broken Planet', which runs from the end of April until September 2019, we are searching for films that show projects for the future as well as critical perspectives of historical and current developments. What impact will the consequences of the global climate crisis have on the design of our new living spaces? What materials will be used, where do they come from and what is their impact on working conditions? What about the lifespan of a building? And what happens to the materials and the ground when a building's function becomes obsolete? The aim of the festival is to provoke a broadly based discussion.
Deadline submissions: 28 February 2019 (23:59)
Required:
completed entry form
film (any format compatible with VLC player) via private preview link or online transferring platform (wetransfer etc.)
Entries to
Lene Benz, benz@azw.at