Presentation, reading, talk, lecture
Book pre­senta­tion Her­mann Czech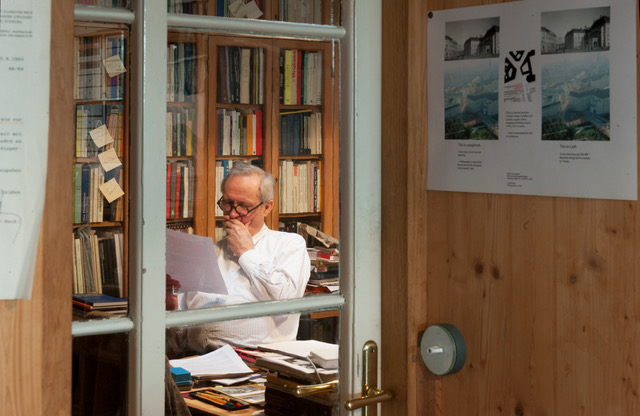 Since 2008, the architectural estates of the Viennese architect Hermann Czech is part of the collection of the Az W. On the occasion of the publication of the monograph on Hermann Czech there is an event with the main protagonists of the book. Eva Kuss will give an insight about how this project came into being. Elisabeth Nemeth and Hermann Czech will discuss the philosophical references in Czech's work and finally Hermann Czech will give a short lecture on one of his current projects.
About the publication
Hermann Czech is one of the best-known Viennese architects, while his influence is reaching far beyond. This first monograph in book-form about his manifold architectural and intellectual work contains an elaborate part with his main projects showing many references. But the author also worked out the cultural background of this contemporary creative mind which mainly is Viennese modernity. A biographic part shows the time of Czech's youth and studies in postwar Vienna with the contemporary influences of that time for his thoughts, texts and designs. A catalogue raisonné of his projects and texts as well as an index complete the book. Liane Lefaivre contributed an introduction and Elisabeth Nemeth wrote an essay on Czech's philosophical references.