Exhibition on Tour in Graz
Land for Us All
Thu 21.07.2022 – Sun 11.09.2022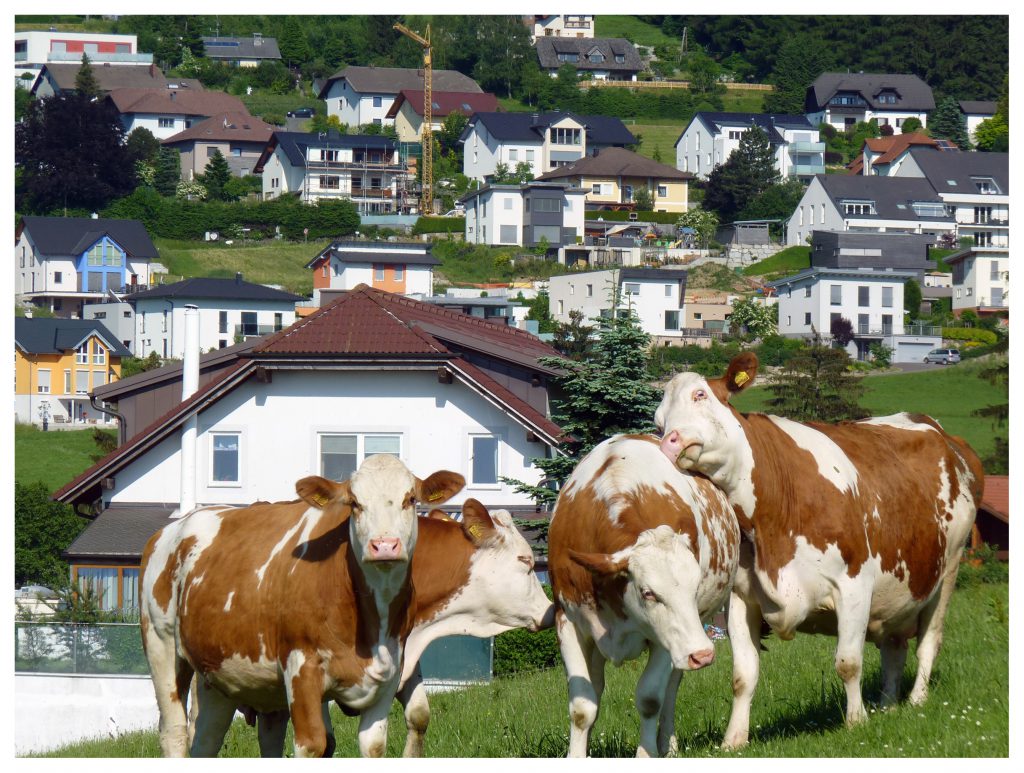 Two mobile variations of the exhibition 'Land for Us All', curated by the Architekturzentrum Wien, are touring Austria from May 2021. Land policy impacts on us all, and the touring exhibition is intended to wake people up while presenting alternatives.
Video of the Exhibition
Land is our most precious resource. The Earth's surface is limited. A careless or purely capital-driven treatment of this resource has been changing the shape and function of our towns and villages in recent decades. The progressive sealing over of the soil is contributing to the climate crisis while speculation in land and its hoarding are pushing up the price of housing, threatening public space and hampering transport policies that makes sense. The displacement of urban manufacturing is promoting monofunctionality and threatening jobs. Outside the major centres, weak or unenforced spatial planning legislation have resulted in a landscape of shopping centres, chalet villages and a broad carpet of single-family homes while town centres are becoming deserted, traffic is exploding and the loss of agricultural land is threatening our food security. Politicians and local authorities are urgently called upon to act in order to achieve a balance between individual interests and the common good.
We are so close to finding the key to an environmentally friendly and resource-conserving use of our Earth even though this remains somewhat abstract in a context of our everyday lives. The use of land is determined by multiple political, legal and economic factors. With the exhibition 'Land for Us All', the Architekturzentrum Wien sheds light on the thicket of backgrounds, fields of expertise and the responsible agents involved. How does grassland become building land? Why is the price of land rising? What does all this have to do with our lives and dreams? Comparisons between different countries illustrate strengths and weaknesses in the existing system, while examples of international best practice present us with viable alternatives. A collection of existing, workable new tools points the way to spatial planning that conserves land as a resource, mitigates climate change, helps with housing issues and facilitates good architecture. We are all being called upon to think and act along new lines — and this exhibition is preparing the way.
Curators: Karoline Mayer, Katharina Ritter
The two-year exhibition tour through the federal provinces is made possible by a grant from the Department of Building Culture of the Austrian Federal Ministry of Arts, Civil Service and Sport (BMKOES).