Exhibition
Bernhard Leitner. Ton-Architektur
An exhibition in the framework of the MQ "Summer of Sounds"
Thu 26.06.2014 – Tue 15.07.2014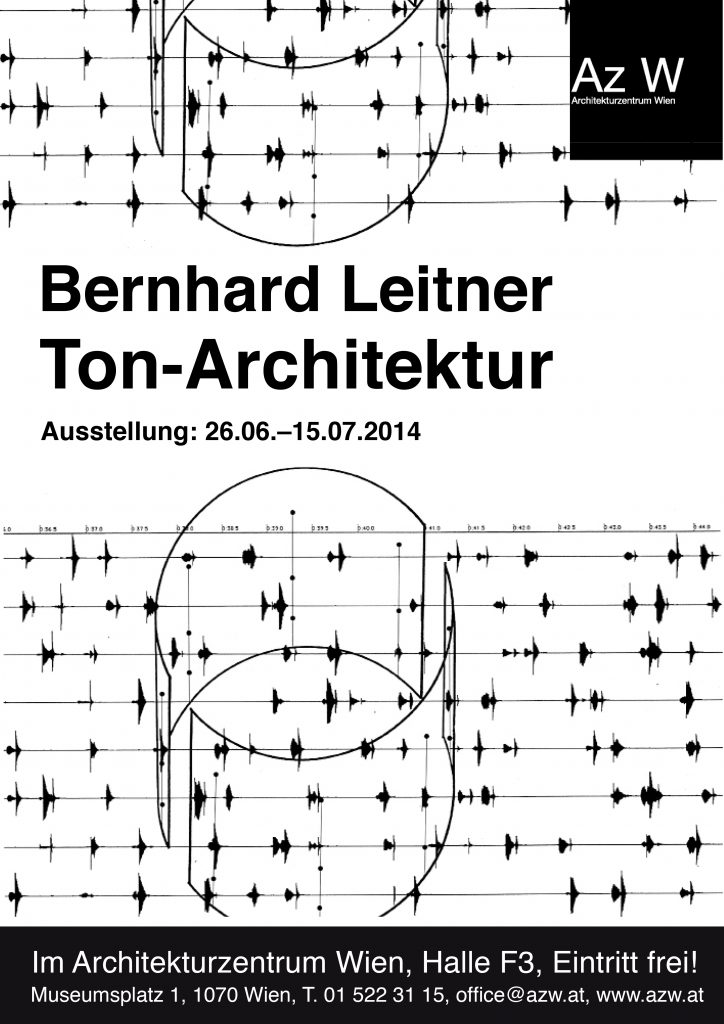 Welcome address: Dietmar Steiner, Az W
Opening lecture: Bernhard Leitner "Building with Sound"
Since 1968 sound and space artist Bernhard Leiter has investigated creating immaterial architectures through three-dimensional movements of sound and using sound material, spatially and sculpturally, as structuring location points and impulse surfaces to design spaces for acoustic experiences. In the Architekturzentrum Wien he presents his "Cylindre Sonore", which visitors to Parc de la Villette in Paris have been able to experience there since 1987. In the work "Space Reflection", which was created for this exhibition, the hall is acoustically mirrored by rays of sound. In addition the energy waves of a steel spring that is made to vibrate create a sound-space that is built up from body vibrations.