Exhibition
Balkrishna Doshi
Architecture for the People
Thu 26.03.2020 – Mon 29.06.2020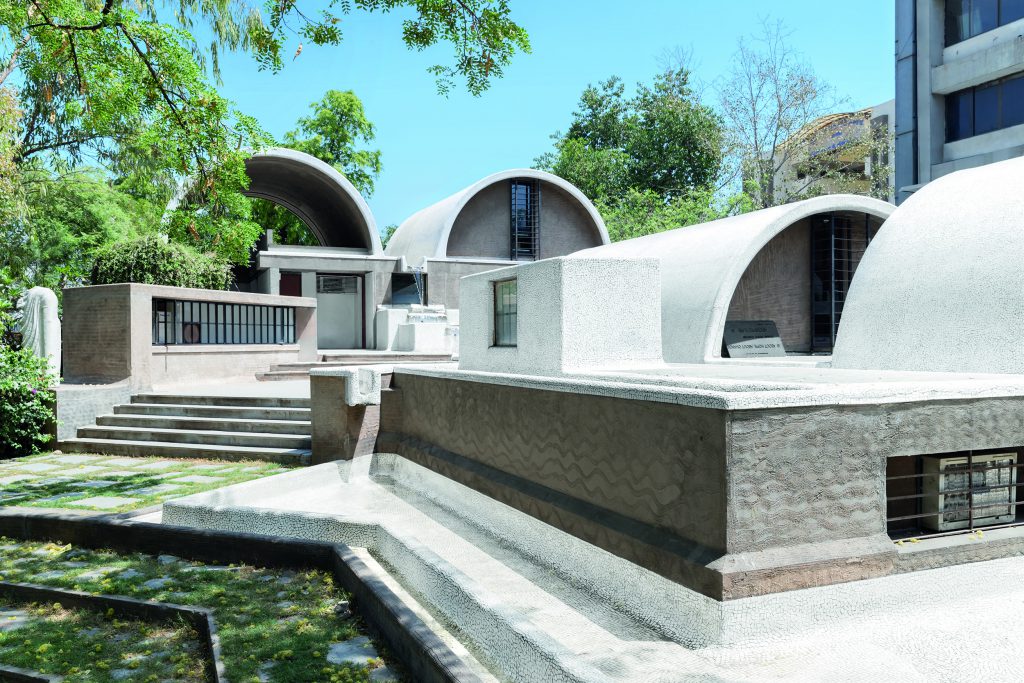 The Indian architect and urbanist Balkrishna Doshi (*1927, Pune, India) is among the most important proponents of an Indian modernity although he has achieved world ranking and influence well beyond that.
His visionary work in the affordable housing and urban planning sectors as well as his strong commitment to education are central to his approach. He was the first Indian architect to be awarded the prestigious Pritzker Prize, the Nobel Prize for architecture, in 2018. By combining modern currents with traditional Indian methods, he has developed a vocabulary of his own that bridges the gap between industrialism and local crafts, between modern architecture and a traditional style of building. The interrelation of exterior and interior spaces, flexibility and openness are recurring motifs in his work. His ideas about sustainability are highly topical, integrating the social, ecological and commercial dimensions of architecture.
The exhibition is a project by the Vitra Design Museum and the Wüstenrot Stiftung in cooperation with the Vastushilpa Foundation.