Balkrishna Doshi
Opening CANCELLED
Architecture for the People
cancelled
Wed 25.03.2020, 19:00-22:00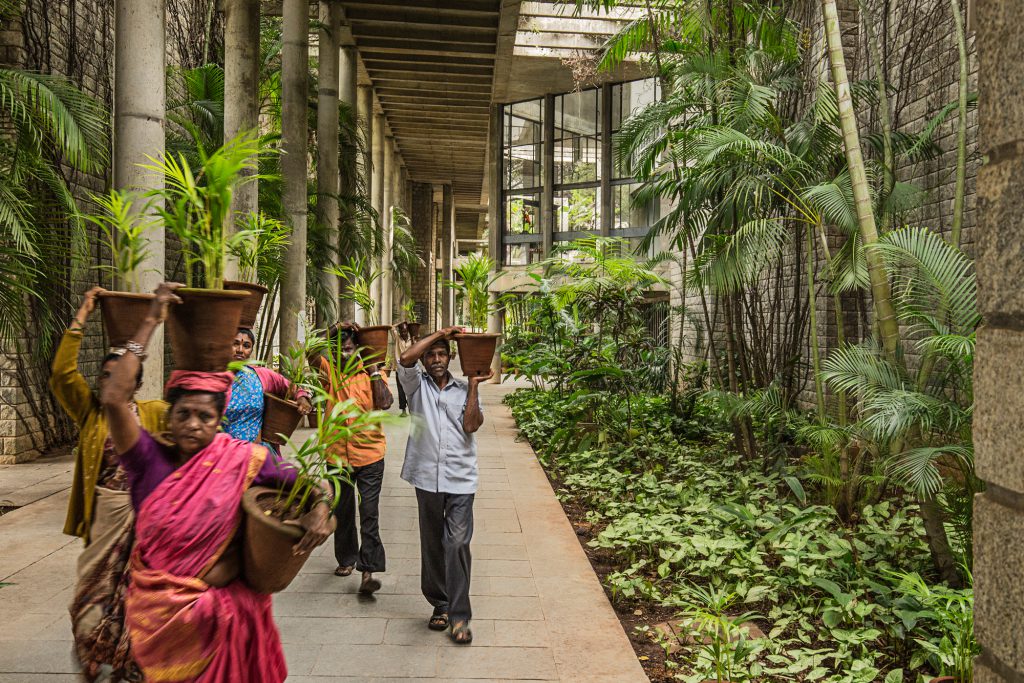 The Indian architect, urbanist and teacher Balkrishna Doshi is among the key proponents of an Indian modernity although he has achieved world ranking and influence well beyond this. His visionary work in the low-cost housing and urban planning sectors as well as his strong commitment to education are central to his approach. In 2018, he became the first Indian architect to be awarded the prestigious Pritzker Prize, the Nobel Prize for architecture.
In over 60 years Balkrishna Doshi (*1927, Pune, India) has realised a wide range of projects, including the well-known Indian Institute of Management in Bangalore, the Aranya social housing estate and the architecture school he founded in Ahmedabad. Having worked with such greats as Le Corbusier and Louis Kahn in the 1950s, he developed a vocabulary of his own that combines modern principles with traditional Indian techniques. By covering the spectrum from industrial to local craftsmanship, he adapts his architecture to suit local conditions. Doshi's humanist approach is influenced as much by his Indian roots as by his Western education. Recurring motifs are the interaction of exterior and interior spaces, flexibility and openness. Inspired by Mahatma Gandhi's teachings, Doshi developed new approaches to social and experimental housing based on participation and the possibility to adapt to the users' changing needs and requirements — keyword "growing house". His ideas of sustainability, which integrate the social, ecological and economic dimensions of architecture, are highly topical.
The exhibition brings together a wealth of original material, such as architectural models, plans and drawings, as well as Doshi's famous visualisations based on Indian miniatures. Recent photographs and films show how his architecture goes on living.
Curator: Khushnu Panthaki Hoof
Curator for the Vitra Design Museum: Jolanthe Kugler
The exhibition is a project by the Vitra Design Museum and the Wüstenrot Foundation in cooperation with the Vastushilpa Foundation.