Az W on Site
Az W on Site: Art Expedition – 08.07.
Fri 08.07.2016, 16:00-18:30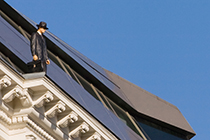 Tour guide: Gabriela Steiner-Scharfetter, wienkultours
Reservations: E-Mail only, to office@azw.at, max. 25 participants
Art in public space is to be encountered on streets, squares, façades and roofs. Works from various disciplines self-confidently present themselves in the historical setting, sending a clear signal in favour of contemporary art. This tour leads on foot and by subway from the Architekturzentrum Wien to the MAK, along the way showing works by Donald Judd and Franz West alongside a few surprises in the city you thought you knew.
Further date:
Friday 22 July 2016
Az W on Site: Art Expedition – 22.07.