Exhibition
Az W in TALLINN: housing in vienna
architecture for everyone
Thu 13.04.2006 – Sun 21.05.2006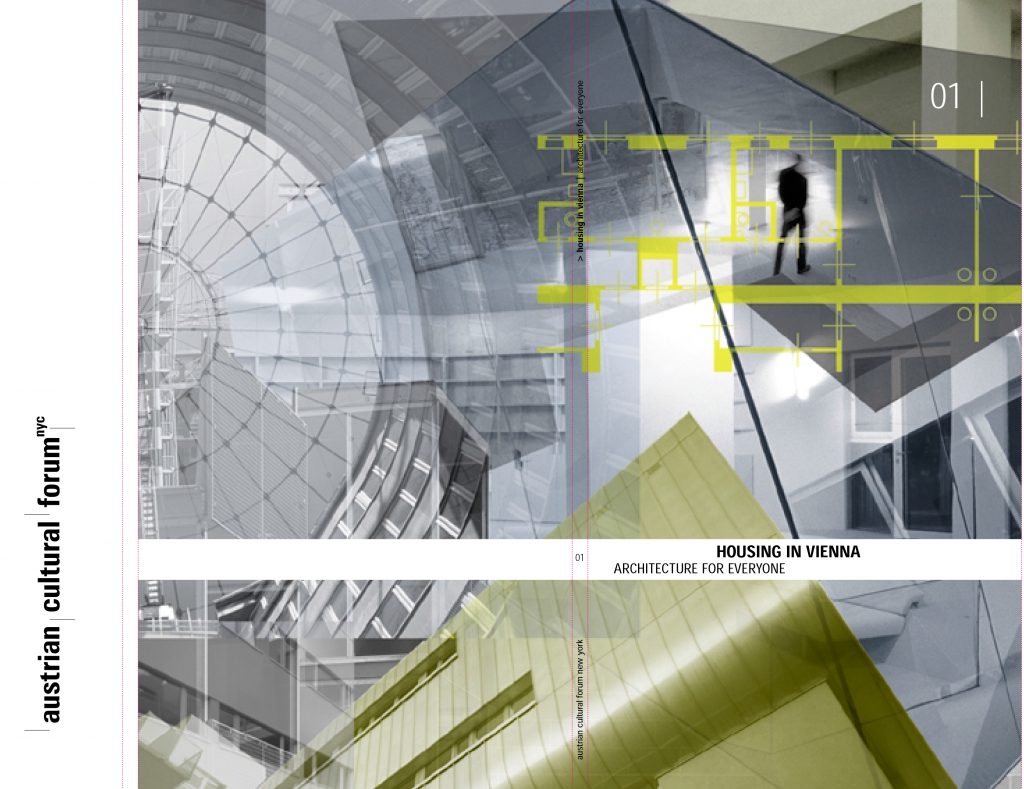 The exhibition uses a number of outstanding examples of housing projects to show the history of the development of the housing programme in Vienna from the years between the two world wars up to the present day. Images, plans and texts provide both a chronological and a theme-based survey of the particular situation in the capital of Austria.
Viennese housing began to gain a reputation beyond the nation's borders about 100 years ago with the first developments towards a social housing policy. Decisive for the housing offensive of Red Vienna was a major shortage of housing and the frequently catastrophic living conditions in the substandard Bassena apartments of the inter-war years. With the introduction of an earmarked housing development tax, part of the revenue gleaned by the landlords flowed directly into the communal coffers and was used to provide the means to build local community homes, to offer all of the city's inhabitants affordable and healthy living space.
The economic and social framework has altered radically since those times, however a key issue in Viennese housing policy has remained the creation of homes for weaker social strata and a mixed social environment. This model of social housing projects proved an effective strategy in combating the spread of slums in Vienna. Contemporary buildings provide a special focus in the exhibition, with a broad spectrum of architecturally high-ranking projects that, as a specific feature of Viennese architecture production, show how the face of a city can be characterised by projects ranging from socially ambitious developments to freely financed ones, and the quality of accommodation for its populous improved.
Housing developments by Raimund Abraham, ARTEC, BKK-3, BUSarchitektur, Coop Himmelb(l)au, Cufer + Partner, Delugan_Meissl, Jean Nouvel, Adolf Krischanitz, and many more show progressive approaches to housing conceived for a broad strata of the population.
The Architekturzentrum Wien exhibition Housing in Vienna. Architecture for Everyone is financed by Geschäftsgruppe Wohnen, Wohnbau und Stadterneuerung and by the Wohnfond Wien.
Exhibition concept: Wolfgang Förster, Dietmar Steiner, Alexandra Viehhauser
Curator: Alexandra Viehhauser
Exhibition design: SPAN-architekten (Matias del Campo, Sandra Manninger, Sebastian Michalski)