Exhibition
Az W in LIENZ: ARCHITEKT RAIMUND ABRAHAM. "BACK HOME"
Sat 16.07.2016 – Wed 26.10.2016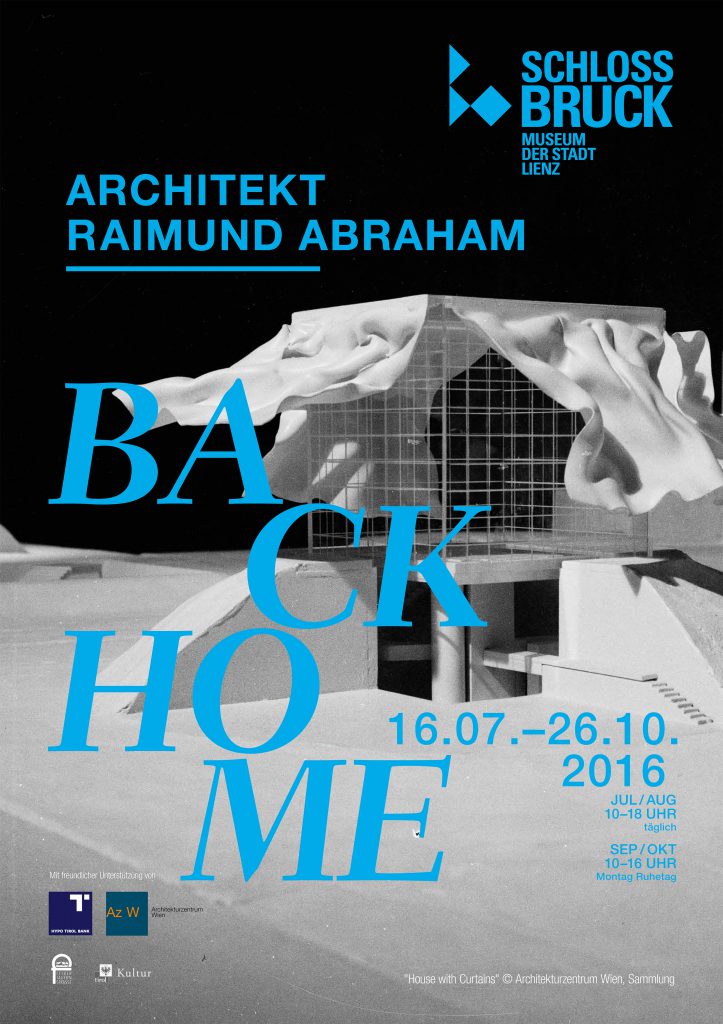 The architecture of Raimund Abraham (1933 – 2010) has always been dominated by the elemental and archaic, and reduced to a few basic shapes. BACK HOME shows new buildings planned and completed by the architect for his homeland Tyrol, as well as designs for his famous ideal homes and buildings that are world famous today, such as the Austrian Cultural Forum in New York City. The theme of the step as an archetypal element in Abraham's architecture runs through the exhibition, while the circle closes between the model-like designs from the 1970s to the posthumously completed House for Musicians, the so called Abraham House.
Markus Oberndorfer's photographic intervention on the work of Raimund Abraham provides an additional narrative thread through the exhibition, and spans the scope of artistry from the multiple projects that never went beyond paper by the architect from Lienz, into the here and now of the present.
The exhibition also features the Austrian premiere of the six-hour documentary "Scenes from the Life of Raimund Abraham", by avant-garde New York filmmaker Jonas Mekas.
The exhibition on display at Schloss Bruck Museum der Stadt Lienz is a cooperation with the Architekturzentrum Wien (curated by Christoph Freyer/architecture and Anna Stuhlpfarrer/photography).